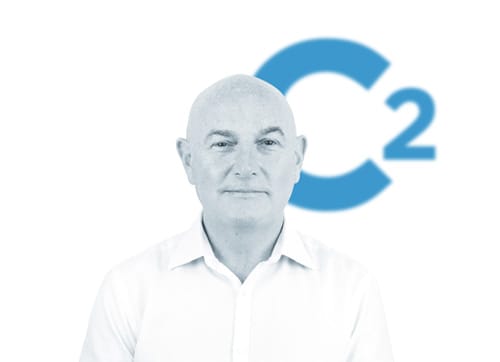 How did you get started in this industry?
My work life before moving in to business continuity was in the semiconductor industry, for the most part as a product engineer. This involved working closely with Manufacturing, Quality, New Product Design and end user customers. I had known Richard McGlave, founder and CEO of C2 for many years, and so was aware of the evolving nature of business continuity as a management discipline - when the opportunity to join the company came along I was delighted to do so. A big part of the appeal for me was the company's commitment to developing management system software solutions, and being a part of that, rather than pursuing a consultancy-based approach.
What do you find most rewarding from working in risk and resilience, and being a part of C2?
We have a large and diverse client base from pretty much all industry sectors and with differing organisational cultures. It is always rewarding to support these organisations on their BC journey, from initial deployment of our software, training the teams on how to best utilise the system, and working on a daily basis to guide clients through any questions or issues they may have. It is also extremely satisfying to take clients through the journey to ISO 23301 compliance, utilising C2 software to drive their BCMS.
What are the biggest changes you have noticed over your time working in business continuity?
Business continuity management has changed considerably in my time in the industry, even though it is still perceived as a relatively young profession. In my early days in the industry the focus was very much on 'keeping the lights on'. Today organisations are often faced with rapid change and evolving threats e.g. targeted cyber attacks, geopolitical issues and regulatory/compliance requirements, that mean they must be able to adapt their business continuity approach.
What are the main threats in the modern world affecting business resilience planning?
Cyber attack tops the list of threats to global business. Data breach is also a very significant worry, as are unplanned IT outages, interruption to utility supplies, adverse weather and terrorist acts.
How can organisations evolve their BCM strategies effectively to ensure they are equipped to deal with these emerging risks?
Organisations will increasingly need to have an understanding of all of the key aspects of organisational resilience and integrate them in to their day to day operations, philosophy and culture.
In what ways are the advances in technology positively impacting BCM?
The use of software rather than the traditional paper based approach makes the processes and procedures of BCM far simpler via the streamlining and automation of many of the business continuity functions. There have also been advances in communications capability e.g. the C2 software facilitates the collation of contact data and execution of communications during incidents including two way SMS, voice messaging, action creation/tracking and call conferencing.
What does the future hold for business continuity?
Technology, of course, will become even more important – I believe that software is the future of business continuity. It is becoming more imperative that BC Managers work closely with other areas e.g. cyber, information security, risk management, IT and security. Increasing numbers of graduates in studies more focused on business continuity and risk management are coming in to the industry, where previously experience was perceived as more important than qualifications – the old ways are changing.