Building a GRC Framework
Today's business organisations face unprecedented risk from the global pandemic to economic recession and an ever-growing cyber risk, threats could occur at any moment. The heightened level of uncertainty is part of what's driving interest in Governance, Risk, and Compliance (GRC).
Any business leader knows how vital the GRC Capability Model can be for their business to reliably achieve objectives, address uncertainty, and act with integrity. But how can you integrate it into your existing business continuity plans?
We've created this guide to help you build a GRC framework. This framework must be consistent with your current processes established to protect your critical capabilities that ensure business continuity.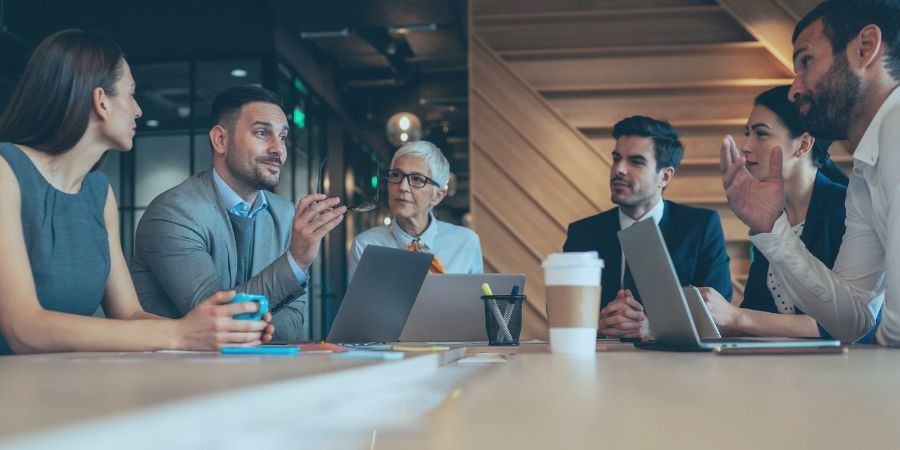 What is Governance, Risk, and Compliance (GRC)?
GRC refers to three vital components: Governance, Risk, and Compliance. It is a framework to assist organisations during times of crisis. The framework aims to guide organisations in risk management and regulatory compliance and to ensure they can follow standardised practices to achieve business objectives.
Governance
Governance concerns the policies and procedures that ensure every organisation maintains corporate social responsibility and achieves principled performance. The focus on ethics and social responsibility must govern the missions, values, and objectives of the entire organisation.
Risk Management
Risk management is integral in minimising known risk factors. Therefore, effort should be given toward identifying risks as soon as possible to build a plan to mitigate those risks before they happen and manage risk as it occurs.
Compliance
Compliance refers to adherence to existing laws and regulations that apply to your business or industry. A few examples of regulatory compliance under the GRC framework include maintaining health and safety, financial confidentiality, etc.
GRC also offers a guideline for ensuring business operation while staying ethical and responsible in how you perform your business. Adopting a GRC strategy aims to improve decision-making as you manage risks and maintain your business reputation.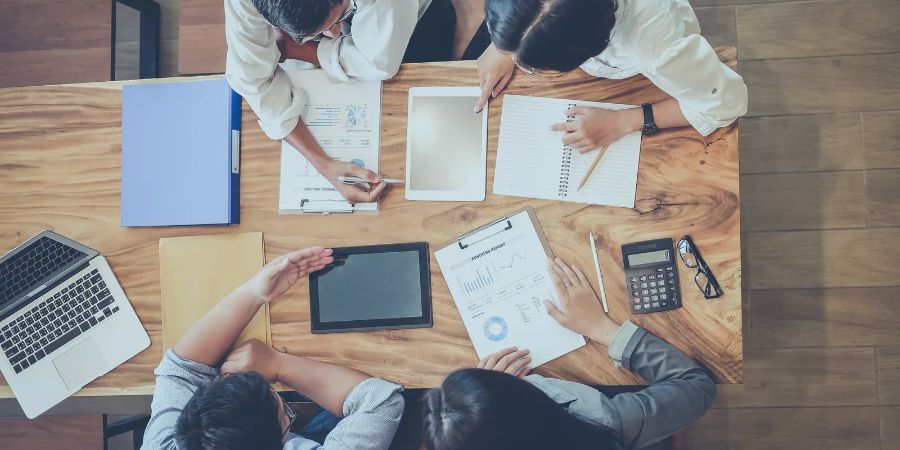 Why Should You Integrate Governance, Risk, and Compliance (GRC) Into Business Continuity Planning?
A GRC-integrated approach is the first step toward building a risk-aware corporate culture in your organisation. It constitutes a solid foundation for building resilience to maintain continuity in the face of unexpected disruptions.
Business continuity planning allows you to maintain critical business functions and instil confidence in key stakeholders. It guarantees that your business remains operational during and after a crisis. When you integrate GRC strategy into BC planning, you build a comprehensive plan that maintains business compliance, risk management, and business continuity. It allows you to respond quickly and efficiently during disruption.
Like any other enterprise risk management and continuity plans, you must regularly review and update these strategies. The revised plan must reflect any changes to the organisation, current and emerging risks, and new compliance regulations. If you're using any technology, such as BC planning software, ensure they're also factored into the integrated approach.
It sounds like a ton of work, and it is. But it's now more important than ever that you should be one step ahead in this complex and uncertain business landscape.
Benefits of Implementing GRC for Business Continuity
Choosing BC software with a GRC capability model should be a top priority for businesses of all sizes and industries. The integrated GRC activities greatly benefit organisations, especially with the constantly changing laws and regulations governing businesses in the UK and elsewhere. Moreover, the increased amount of risks adds uncertainties to the business operations.
The GRC model in BC software makes it easy to synchronise your GRC activities and maintain standardised practices, especially during the presence of threats. Adopting a GRC program alongside your business continuity efforts provide you with a greater ability to stay on top of risk management and regulatory compliance efforts.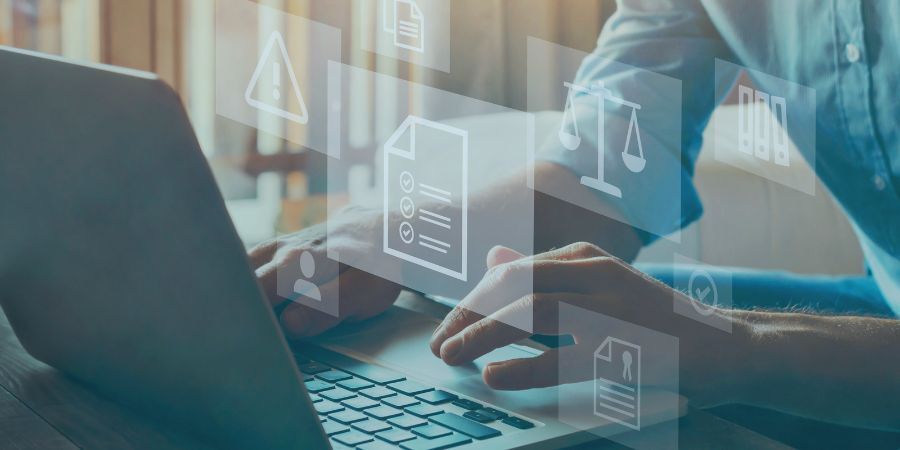 1. Support Quick and Informed Decision-Making
GRC integration into your standardised practices for business continuity is crucial for organisational success. It ensures you have the right format of information at the right time and in the hands of the right people. A logical and systematic approach to continuity planning allows you to make timely decisions so you don't waste opportunities or become vulnerable to threats.
Moreover, it preserves the organisational reputation from financial loss, regulatory compliance violations, and various types of cyber risk. When there is an overwhelming amount of data, it can be tricky to prioritise the information and to know which ones are relevant in any given situation. An integrated approach can prevent that confusion and give you confidence that you're making the right decision at the right time. It's called risk-adjusted performance.
2. Secure Business Assets
Organisational assets can take various forms, such as technological and IT infrastructure, human resources, intellectual properties, etc. Compliance activities and GRC implementation as part of continuity planning provide added protection to your most important business assets from various threats.
Government regulations and compliance laws help to protect businesses and their assets against data thieves, who also have access to the same advanced technologies and tools available to organisations (those who possess the data). Therefore, ensuring compliance is one of the ways to manage risks and continuous operation. Good software and system can also send alerts in the presence of various risk exposures, thus mitigating risks.
3. Updated Regulation Compliance
As mentioned, regulatory changes happen all the time as laws in the UK and other regulatory bodies aim to be one step ahead of threats. While the enforcement level varies from one industry and country to another, using the GRC framework as part of your BC planning makes it easier to keep track of these regulatory changes and make necessary updates to your organisation to remain compliant.
4. Cost Saving and Revenue Protection
While not directly evident, implementing the GRC framework as part of your BC efforts can benefit an organisation financially. Complying with legal and regulatory requirements can bring about cost savings since you can automate and streamline your business continuity processes. At the same time, it can protect your revenue by mitigating risks that could disrupt your business activity, allowing your organisation a continued stream of revenue.
5. Integrated Risk Assessment
Identifying and prioritising potential risks that could impact your business tremendously is a big step toward BC planning success. Knowing what type of risks you're up against can inform your BC plan while making sure you don't miss any potential threats, no matter how small they seem.
As you continually perform risk assessments, you can regularly update your BC plans with internal controls and internal audits to ensure they are current and effective.
6. Improved Agility
Implementing the GRC model into the key capabilities of your BC software gives you greater agility in responding to crises or reducing risk. You can perform analysis and data reporting in real time while managing compliance and risk management strategies in one platform. The access to data-driven insights makes you more confident as you map out your action plans and respond to market changes faster and more efficiently.
Furthermore, it allows you to nurture business and third-party relationships, which are crucial to overcoming crises.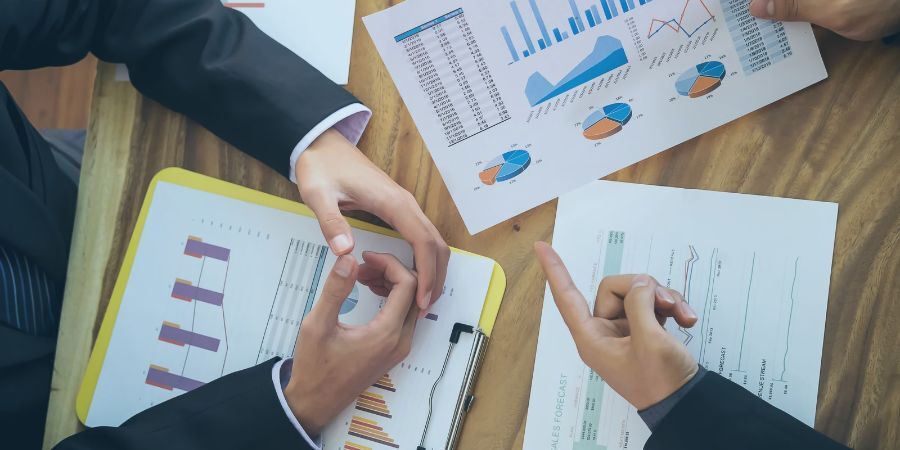 Why Should You Implement BCP for Organisational Resilience?
As any business expert would tell you, risks are inevitable in any business. It's not a matter of whether or not disruptions will happen but when.
Planning ahead and having a solid business continuity strategy is your best weapon to achieve organisational resilience. And when you are resilient, you are in control when faced with risks, rather than running around with your head cut off.
Whether it is a minor disruption like a power outage or a major IT data breach, having a solid business continuity plan is fundamental in how you respond quickly and effectively to such disastrous events. Luckily, most organisations nowadays have access to many technological tools and software that make them more resilient against such threats. Still, how you leverage these tools and functionalities matters in your quest to achieve organisational resilience.
A carefully developed plan for business continuity ensures you can keep your doors open for your customers during and after an incident. The ability to stay open alone is critical to your long-term business performance and longevity. It has many consequential effects, such as building confidence among key stakeholders and customers. Operating during and after a crisis shows stability and preserves your reputation as a business capable of mitigating risks and limiting financial loss.
And speaking of financial loss, your ability to remain operational in times of crisis helps reduce losses (e.g. time, materials, and labour, to name a few) and maintain profitability. Since you've planned ahead for disruption, you can maintain solid contact with your suppliers and prevent the possibility of shutting down due to the lack of tools and supplies you need to keep the business running.
Having a solid business continuity strategy also protects the welfare of your employees. Your entire organisation and employees are confident and, thus, resilient, as they know they can manage any level of risk according to the BC plan.
These factors collectively help preserve your company's reputation and foster customer trust and confidence in your business.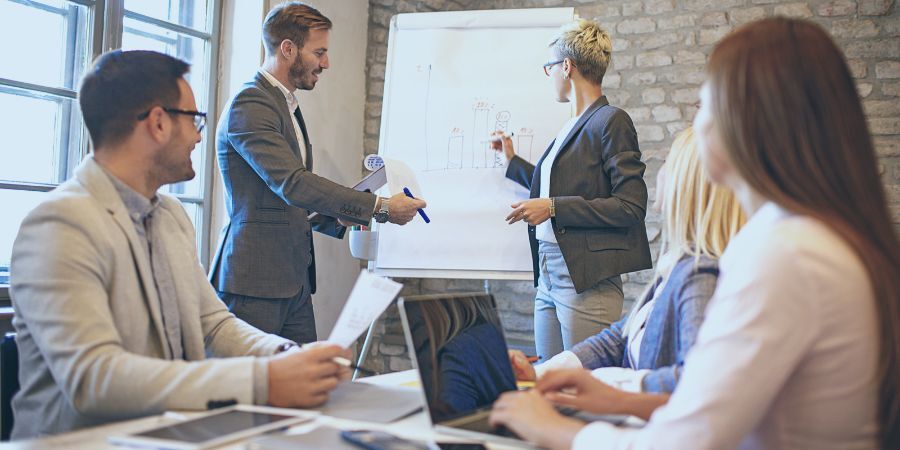 Best Practices for Integrating Governance, Risk, and Compliance with BCP
Building a GRC framework that integrates business continuity planning is no walk in the park. It carefully analyses existing and updated regulatory requirements, business performance needs, real-time risk data, and business objectives. Some of these elements are constantly changing, so your strategy must evolve, too.
Managing risk and compliance requires continuous monitoring and advanced analytics so you can plan ahead to protect your business. Here are some steps you can take to ensure continuity of corporate compliance in your business processes.
Build a Comprehensive Risk Management Plan
A comprehensive risk management strategy is crucial to the success of your efforts to ensure business continuity in the face of uncertainties and disruptions.
If not, your plans are bound to fail because they are not aligned with your business performance objectives and the identified threats.
Integrate Regulatory Requirements into BCP
Ensuring compliance requirements and maintaining a business continuity plan are not mutually exclusive. There are many overlapping elements, so you must consider them side-by-side when building an integrated GRC approach.
Some compliance requirements to which you must pay close attention when building your BCP are security risks, data breaches and other general data protection regulations, privacy issues, and financial regulations. Failing to account for these could mean your entire GRC strategy and BC planning wouldn't be as efficient.
Involve Key Stakeholders
The involvement of key stakeholders is a must when building a GRC-integrated approach with BC planning. It's crucial to the success of your GRC activities, so make sure to involve them from the start.
Aside from the key stakeholders, you need input from different business units of your organisation, from the senior management to the various departments, such as IT, legal, and compliance teams. Gathering all these different perspectives and expertise can ensure you consider all factors that will solidify your GRC strategy and maintain critical business functions under any risks.
Continuous Monitoring and Updating of Plans
Business continuity is an ongoing process, and so is your GRC. The business environment is complex and constantly changing, so you must review and update your GRC strategy to reflect that. The goal is to skillfully manage your compliance and enterprise risks so you can maintain business operations and establish financial stability under any threat.
It is also recommended that you perform regular testing and simulations to ensure the effectiveness of your plans. Without testing, you cannot guarantee that those plans will bring your desired results. Testing and exercising also help you point out any potential weaknesses in your BCP and GRC strategies so you can make necessary revisions.
Leverage Technology
BC planning tools with GRC integration provide the right framework that ensures smarter and more efficient regulatory compliance. It's one thing to meet regulatory compliance requirements unique to your industry. Still, it's another to ensure your BC plans are woven into your business processes, especially when it comes to risk management.
You can also use these software tools to evaluate trends and forecast data to address uncertainty in the future based on past events. Furthermore, inform your decisions about future plans based on what's proven effective with incident management in the past and where you're lacking.
Communication and Training
With a solid GRC framework in place, it is important that you also have a plan on how to communicate those strategies to your team members. Ensure you invest in training your staff to make them well-equipped to execute your GRC strategy during times of crisis.
Those with BC and GRC roles must be aware of their responsibilities. Regular training also ensures their skills, abilities, and knowledge are updated based on your updated risk assessment.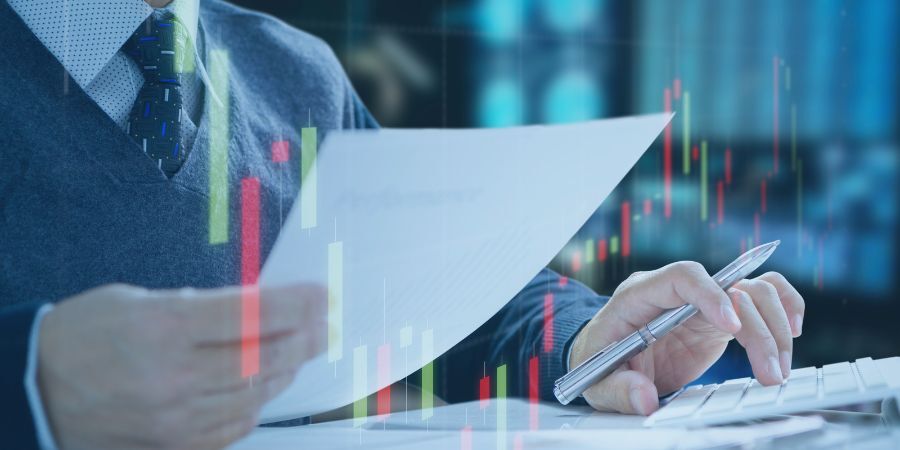 In Conclusion
The integration of governance risk and compliance (GRC) with business continuity planning is an excellent idea for businesses to overcome threats and unexpected disruptions. You can learn the lesson from other businesses during the pandemic and the subsequent economic recession. Many companies and businesses were forced to shut down because they did not anticipate the scope of the threat posed by the pandemic. But with a solid GRC strategy and BC planning, your various business units can stay afloat even with the instability of the external business environment. The secret is learning how to ride the wave of challenges until you get to a point where you can restore business functions.
An integrated GRC approach enables organisations to align their objectives with enterprise risk management and compliance needs. Therefore, you don't compromise one for the other since they're both critical to your business operations.
As organisations today face increasing risks from data breaches or economic instability, it is crucial to prioritise a comprehensive GRC and BC planning strategy woven into your risk management efforts. It is your weapon to help achieve organisational resilience and sustainable success.
Need help establishing a governance, risk, and compliance framework and integrating GRC with your business continuity measures? C2 is the world's leading business continuity software that can address your needs. Book a demo to see how C2 Meridian can transform your BC planning today!