It takes a resilient manager to lead operational resilience
If there is anything that the business world has learned from the pandemic, it's that nothing is certain. The business environment is filled with risks and while business owners are aware of some of those risks, the ones you're not prepared for can make the most impact.
A good crisis management strategy is a powerful tool to ensure business continuity even during times of economic crisis, natural disasters, and other external variables that threaten your business's long-term survival.
Developing resilience is crucial for business management, especially in senior role management. This guide will walk you through key traits and the role of a resilience manager, and why this personnel is a key component for your overall resilience strategy and planning.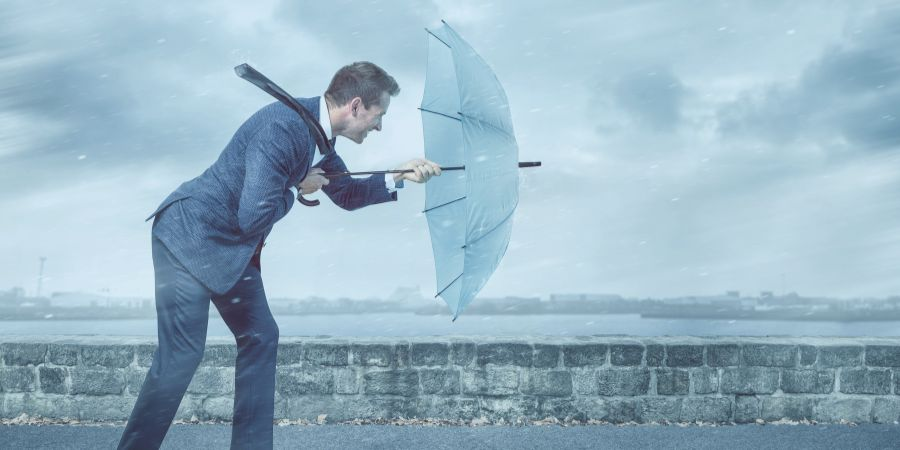 What is Resilience Management?

Business resiliency is defined as the organisation's ability to absorb and adapt to a rapidly changing environment. It refers not just to an organisation's capacity to foresee and prepare for external disruptions, but also to respond to them in the most efficient manner without negatively impacting the business processes.
A resilient workplace brings many benefits as it boosts productivity, the ability to work under pressure, and makes the staff more receptive and flexible to changes. Resilience management is essential to go through any unexpected event as smoothly as possible. With the appropriate plan and team, a business can quickly recover from challenging times and return to trading as it was before facing a disruption.
How Do You Apply The Resilience Model to Management?

Resilience in the workplace is the ability to handle pressure while staying healthy, adapting and learning from setbacks, and proactively preparing for future challenges. To apply the resilience model to management, here are a few skills to develop within your leadership and teams:

Giving clear objectives to your team is as important as allowing employees to express their feelings and concerns, especially when the business is going through a crisis. Active listening and empathy are essential values to promote in the workplace.

As resilience lies in the capacity to adapt to changes, anticipating and constantly keeping up with new trends should always be a top priority. A company must acknowledge the warning signs of upcoming transitions and make relevant adjustments to ease into those changes.

Resilience thrives in a healthy collaborative workplace. Fostering communication and cohesiveness among colleagues is essential; employees will feel comfortable turning to each other and asking for advice or support in times of disruption. Teamwork also comes with confidence and a sense of belonging, which eventually leads to resilience.

A creative mind generates innovative solutions when problems arise. It also allows your business to stay ahead of the competition. Diversity nurtures creativity; every team should include people from diverse backgrounds, as each of them will have a different approach to the same problem. Therefore, they will be more likely to find creative solutions in their unique way.

This guide will walk you through key traits and the role of a resilience manager, and why this personnel is a key component for your overall resilience strategy and planning.

Why Is Business Resilience Management Important to Business Continuity?
While business continuity maps out a set of procedures that allow businesses to operate during a crisis while safeguarding staff, assets and reputation, business resilience refers to the ability to bounce back after a disruptive event. Business continuity and resilience management must be planned carefully for a company to survive any operational downtime.

The importance of crisis management has a role to play in ensuring operational resilience for a business. In layman's terms, you could get hit without being knocked down. An effective framework should be in place that falls under your business continuity plan. You need a resilience manager to oversee the business resilience techniques and strategies so you can be effective at implementing them.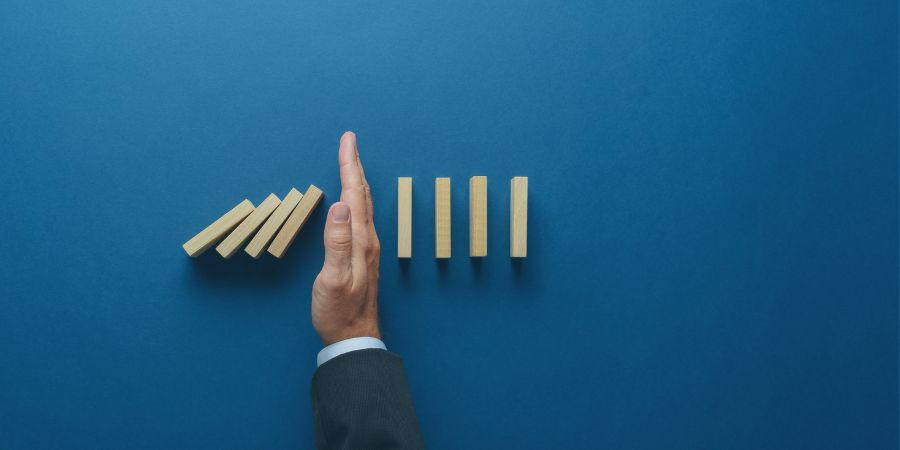 What Does a Resilience Manager Do?
Building operational resilience in an organisation does not happen overnight. You must cultivate it as a part of your team culture. It should have the support of the senior role managers and every member of the team.
In the workplace or business environment, managers have an important role to play in the development of resilience among their teams. They should promote the mental and emotional well-being of the employees.
Resilience managers must have the skills and knowledge to understand, discover, and interpret insights into the team's overall resilience. It's important that not only the manager possesses the qualities of resiliency but all employees too. You can provide training and development as part of the efforts to achieve resilient qualities across the team. The training program allows them to cope with high-pressure and high-stress situations so they can adapt to whatever comes their way.
A resilient manager must also foster good relationships with everyone on the team. The kind of relationships that you have within your organisation will help you maintain resilience during unforeseen challenges. Make sure there are training tools available to teams to promote good relationships and communication.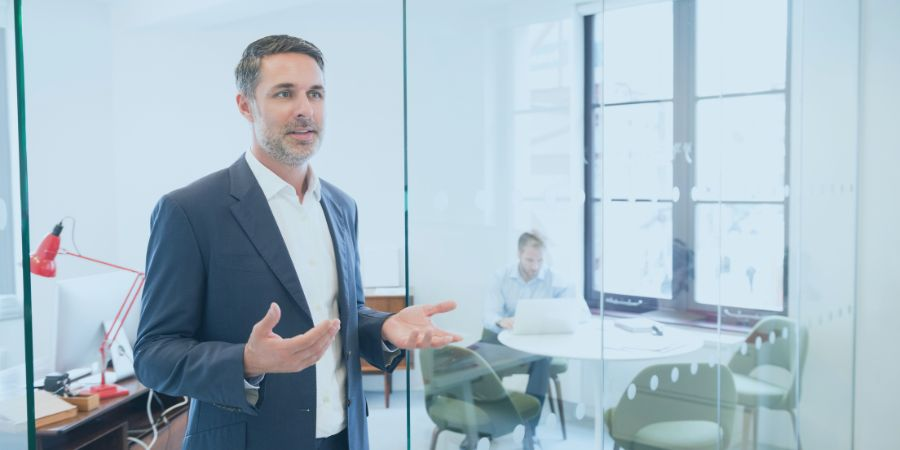 Key Characteristics of a Resilience Manager
A resilience manager plays a critical role in your business crisis management. Part of their responsibility is managing your business processes and implementing your resilience strategies to ensure that your organisation is not badly hit by threats or external factors.
When selecting someone for this role, there are some key characteristics they should possess that you should look out for to ensure that they can be of benefit to the organisation.
1. Personal Resilience
Personal resilience is a valuable characteristic that a resilience manager must possess. They must be able to maintain a positive outlook despite setbacks and challenges. They are focused on attaining the business goals, which allows them to push on despite the difficult challenge ahead of them. Their resilience allows them to focus on how to cope with difficulties and setbacks instead of letting fear get the best of them.
2. Empathetic
Another key characteristic of a resilient manager is empathy. As you will learn later on, they are good at recognizing and managing their emotions. But they are also aware of how others feel and are able to see things from a different perspective from their own. This characteristic makes a resilience manager able to recognize the strengths and weaknesses of each member of the team. In turn, it allows them to maximize the potential of each member such that they can contribute during times of crisis and facilitate continuous improvement within the organisation.
3. Growth Mindset
Resilient managers in this role often and should have a growth mindset. This characteristic makes it possible for them to be open to trying new things and to see every opportunity (even temporary failures) as room for growth. The ability to see growth makes them look at obstacles as part of their journey toward success.
4. Emotional Awareness
Emotional awareness is one of the key characteristics possessed by a resilient manager. Their ability to be aware of their emotions gives them a chance to name them and gain control over their emotions. This is an important characteristic in the workplace, business, and in some other situations. It also fosters a culture of integrity within the team.
5. Promote Their Own Well-Being
The resilience manager knows that they need to be or feel their best in order to perform their best at work. Therefore, a resilience manager puts emphasis on self-care. If their well-being is compromised, they won't be able to deliver their best work. It also enables them to practice optimism no matter how difficult the challenges may seem.
6. Confidence
A resilience manager displays confidence in all aspects of work, especially as part of crisis management strategies. They show confidence in the business continuity plan and the employees who will help them to put that into action. They are not afraid to say no' if they believe that certain steps won't benefit the team or the program you've established. Managers who are resilient people are able to communicate effectively even under pressure.
7. Focused
Managers who are also resilient people are able to stay focused even when there are many distractions around them. These managers are not easily defeated by stress. Rather, they know how to fuel that stress and use it effectively as a preparation to achieve operational resilience for the business.
They do not react to crises and other situations facing the business with emotions. Instead, they trust in the business continuity strategies to address the issues as they arise. They are clear about what should be done to restore operations.
8. Responsible and Accountable
Resilience managers take responsibility for the continuous improvement and development of resilience within the organization. They consider themselves responsible for keeping the business operations together using their knowledge and proven experience.
Moreover, they are accountable so it makes the employees feel more confident in providing the services to the organization. These characteristics inspire everyone to work as a team toward achieving a common goal.
9. Resourceful
A resilience manager has the ability to maximize the use of resources provided to them. They understand that resources are limited and valuable during times of crisis, which is why they create measures to ensure that they can manage those resources and use them to support the business goals.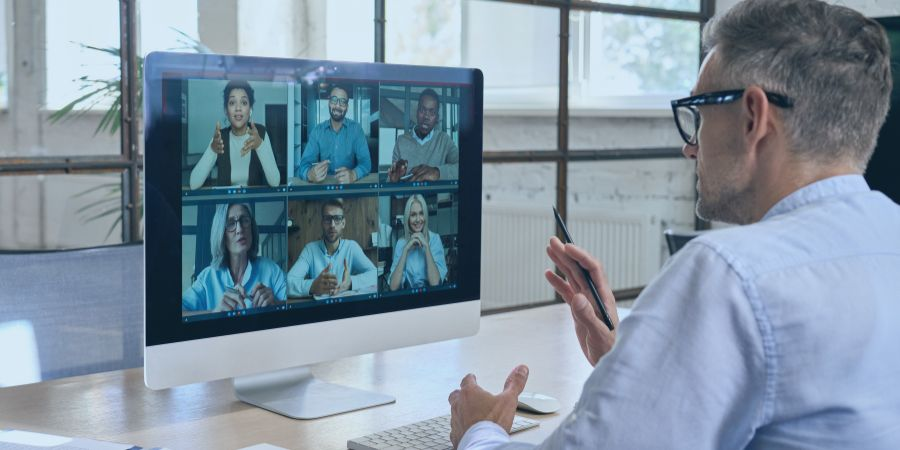 The Importance of Resilient Leadership
Developing resilience is one aspect of effective leadership. It's a hot topic in the business industry, especially during the post-Covid era with many businesses scrambling to resume operations.
Resilience is important to becoming an effective manager or leader because it means you can adapt to a wide range of situations, big or small. Here are the ways that you can manage challenges and risks with the help of resilient leadership skills.
It allows the company to have the capacity to recover - and quickly - from any disruptive situations in the business.
It helps to evaluate and make sense of the current situation to adapt based on the current goals and future goals.
It gives the employees equal opportunity to develop their resilience of character so they can also learn and grow from setbacks.
It enables your team to come up with new and creative solutions and ideas to existing challenges. Resourcefulness is often tied with resilience.
The world and the business environment within it are rapidly changing. The hiring and training process of a resilience manager or similar role within your organisation is a good investment that will pay off in the long run.
Once you've created a culture of resilience with strong leadership in place, it's time to move on to think about your individual processes and how you can support this culture with appropriate tools, such as Business Continuity Management Software.
Business continuity planning breaks down the 'why' to promote resilience to the more specific - who, what, when, where, and how - to keep your business operationally resilient and trading.
Interested in learning more about the key players in your organisational resilience and continuity? Here are eight skills Business Continuity managers need to succeed.