Remote Work - The New Norm
About 98% of remote employees would like to keep their remote work for the rest of their careers if given a chance. Among these employees, 68% believe their remote work experience has been very positive, and 23% claim it to be somewhat positive.
Flexibility is one of the main reasons employees prefer the remote work setupthey can choose when and where to work or live. Many types of remote work, including WFH and hybrid setups, allow staff to maximise productivity and reap the benefits of their preferred work arrangement. However, there are certain challenges for organisations with remote employees, especially when it comes to building and maintaining a business continuity plan.
How do you plan business continuity when you have remote staff? Let's take a closer look into the impact of remote working when building a business continuity strategy and why you should make it an integral part of your overall plan.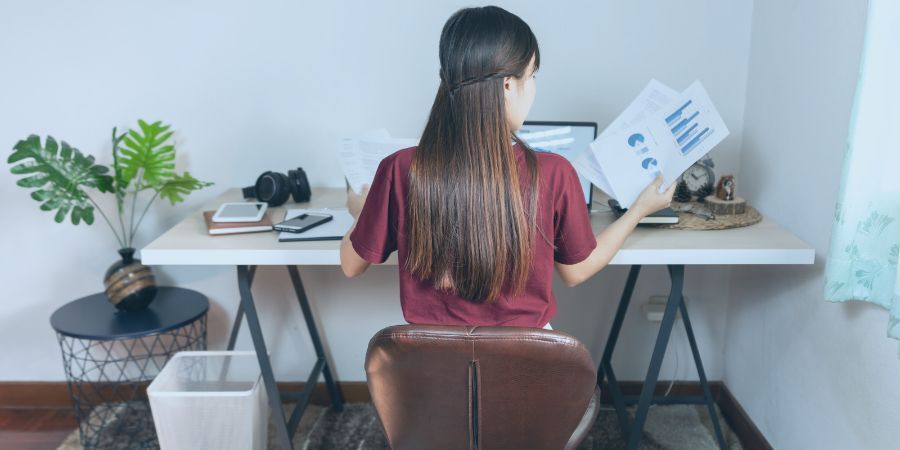 Why Remote Work Should Be Part of Business Continuity Planning?
When the pandemic erupted, remote work became the only way to function and maintain business continuity for many organisations. And although WHO declared an end to COVID-19 as a global health emergency, many organisations and employees have chosen to continue with remote working.
But this work setup poses unique challenges to the business continuity strategy since the lack of physical coordination and collaboration makes communication more challenging. However, remote workers must be considered in business continuity and disaster recovery planning.
The first step is to identify key roles and capabilities of your team members. Get feedback about any challenges they face in the remote work setup and how you can address them.
The next step is to ensure the reliability and efficiency of the IT team, as they are crucial to your business continuity and disaster recovery plans, especially when technical issues arise. Your team must be trained to respond quickly to any disruption and maintain critical business functions.
Next, you should encourage open and constant communication with the remote workforce. Your employees are crucial to your organisation and should be involved in your business continuity efforts. Conduct regular check-ins and seek feedback to make an informed decision about your business continuity plans while addressing the issues faced by the remote team.
Examples of Businesses with Remote Workers
Many companies have embraced remote work and built their business models around remote teams. Remote work has become increasingly popular, and more businesses are adopting flexible work arrangements to attract and retain talent from anywhere in the world.
Big companies like Google, Apple, and Slack, to name a few, have offices in many locations worldwide with both office-based and remote workers. Some of these companies, mid- and post-pandemic, even offer their staff the option to work from home on a permanent basis.
Another good example is outsourced customer service solutions that leverage remote workers to provide customer service services to businesses, allowing them to scale their customer support operations efficiently and cost-effectively. Remote customer service agents can work from anywhere, providing flexibility in staffing and allowing companies to serve their customers across different time zones.
It is clear business continuity planning is crucial for companies heavily reliant on remote work. It helps them identify risks, establish protocols, and ensure seamless operations during unforeseen events. By investing in such planning, these companies can minimise downtime and maintain their commitment to providing excellent services to customers, regardless of the circumstances.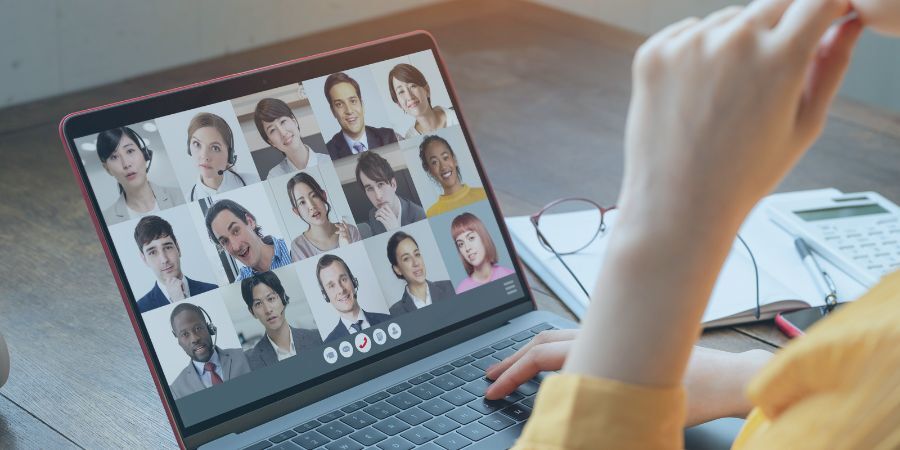 Business Continuity Plan for Remote Workers
Remote work is here to stay, and you cannot ignore the increasing need for it. You can use these strategic approaches to develop a sound business continuity plan.
1. Network Capacity Planning
Reliable internet access is crucial for businesses with remote workforce, so organisations must assess their employees' network capacity and internet reliability. The connection is the main link between employees and the organisation, affecting their ability to perform critical functions. While office infrastructure may be optimal, remote locations present limitations that must be considered in business impact analysis and continuity planning.
Supporting remote team members with a stable connection is essential for maintaining communication and business processes during disruptions. Additionally, implementing security measures, e.g. virtual private network (VPN) and firewall, is crucial for effective risk management and preventing cyber attacks in remote working scenarios.
2. Secure Remote Access
Cyber security is a critical aspect of business continuity planning for remote workers. Unlike office environments, home and remote locations have lower cyber security levels, demanding increased attention. Secure remote access must be prioritised to ensure business continuity and protect assets from data loss, cyber attacks, or natural disasters. Consider implementing additional security measures, like multi-factor authentication, to provide an extra layer of protection against unauthorised access to data and confidential applications.
Access management controls, identity verification procedures, and VPN usage are also essential for bolstering security and preventing data loss. Furthermore, integrating tools and technologies that can detect potential threats, such as malware and hackers, should be part of the business continuity plan.
3. Data Backup and Protection
Data is a crucial asset for any organisation, and losing access to it or having it fall into the wrong hands can be risky for the business. To mitigate risks, it is essential to include data protection and backup in your business continuity plans. Encrypting your data is a recommended practice to prevent exposure or unauthorised access to sensitive information. However, hackers often possess the same advanced technologies as companies, making it necessary to have a data backup strategy to ensure business continuity, particularly for critical functions.
Without a data backup plan, your business can expect significant downtime during a disruption. Many companies learned this lesson the hard way during the pandemic. Thus, it is crucial to incorporate a detailed data backup strategy into your BC plans to safeguard essential data from cyber attacks that could potentially wipe out vital information.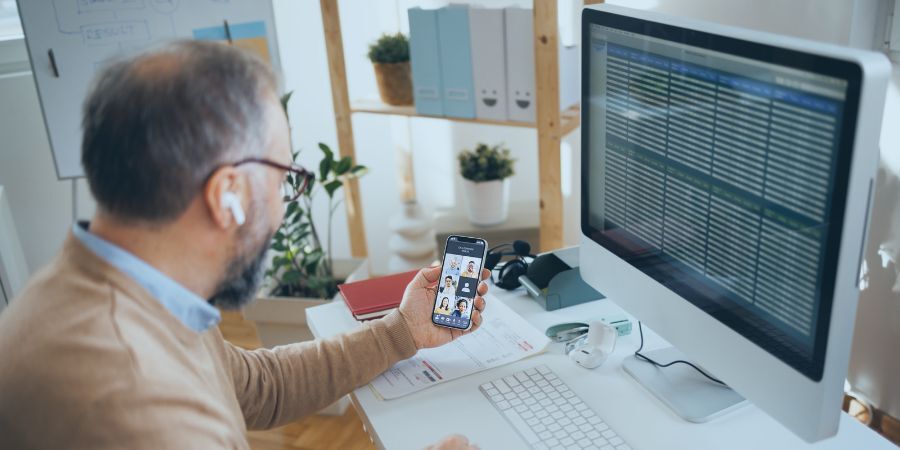 4. Provide Essential Devices
Allowing employees to use personal devices for remote work might not be the best approach for ensuring business continuity and protecting against potential threats. If possible, supply essential devices, such as laptops or tablets, to your employees specifically for work purposes. While personal devices can still be used for non-work-related communications, using them for work-related tasks increases the risk of a data breach that could affect the entire organisation.
When providing essential devices to employees, it is important to consider that they may be unfamiliar with the brand or model. To maintain productivity levels, prioritising IT support for remote workers is crucial. By offering support and ensuring employees are comfortable with the devices provided, you can minimise any potential disruptions and maximise productivity during remote work.
5. IT Support
Remote workers don't have access to an in-house IT team to provide support for critical processes. This way, companies should prioritise delivering IT support to remote workers. You must include this in your business continuity management strategy, especially for employees with essential capabilities. Whether dealing with new devices or new IT infrastructure, IT support is critical to allow your employees to achieve the flexibility they need to work remotely.
IT support should not be limited to traditional business hours, especially since it is not uncommon to have remote team members working in different time zones. The IT department should serve as an omnichannel providing support to remote workers on-demand, allowing everyone in the team to maintain productivity and ensure continuity in business operations.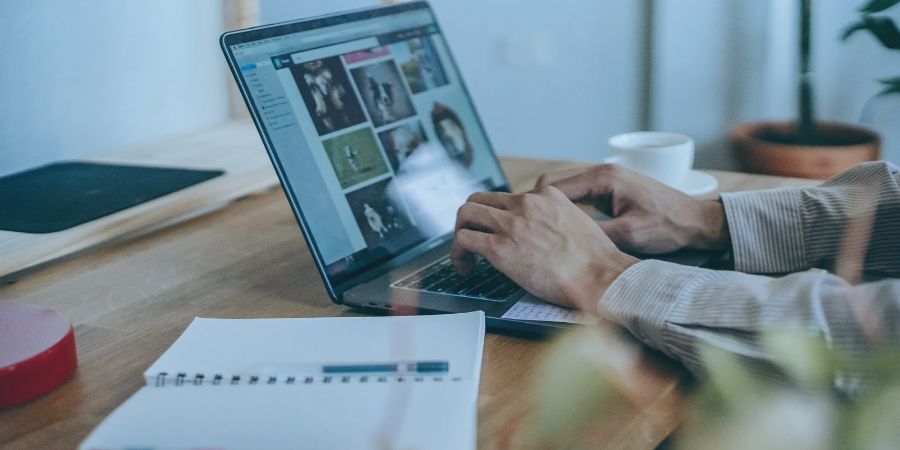 Does Your Business Continuity Plan Include Remote Work?
Remote work is the new normal, whether it is a fully remote or hybrid setup. Companies that adapt and plan ahead for this work setup are advantageous since you can future-proof your business and prepare for potential disruptions. It also ensures that employees who work remotely are geared for whatever challenges are to come.
A business continuity tool and planning are essential to hedge against the risks in flexible work arrangements. C2 Meridian is a web-based tool designed to help you with the day-to-day management of your business continuity plan. Learn more about our Meridian BCMS today and find out how it can benefit your organisation.