Building an Effective Crisis Management Team
Your crisis management as an organisation could either make or break your company during unexpected events, such as a natural disaster, cybersecurity attack, technological failure, and economic recession. Your preparedness using the correct crisis management strategies will ensure business continuity and prevent major financial loss.
By definition, business crises hit suddenly, when you least expect them. ItРІР'в"ўs important to designate a crisis management team who will be responsible for addressing the crisis at hand and developing a solid crisis management plan to avoid a debilitating impact on your business.
Building crisis management teams should be done in advance, rather than at the onset of a crisis, to be effective. This comprehensive guide outlines what you need in order to build a crisis management team and identify the roles and responsibilities of those who will be chosen to become a part of this core team.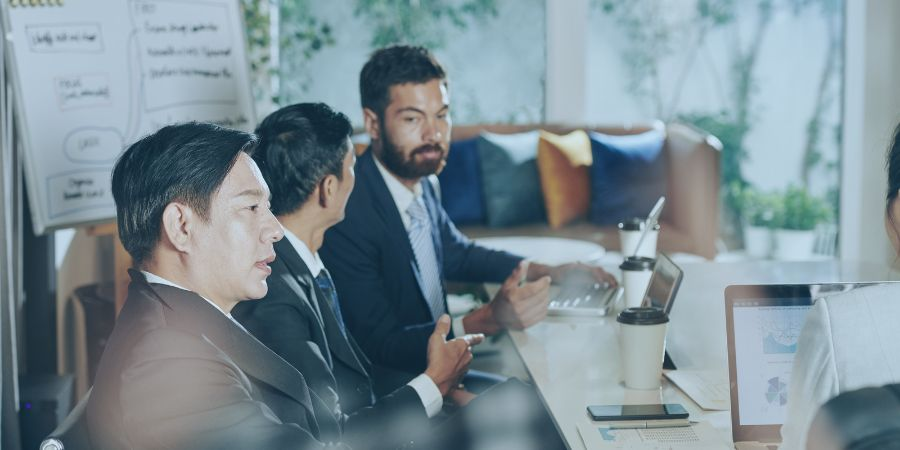 What is Crisis Management?
A crisis can happen anytime, often when you least expect it! The ability to identify potential threats can be critical in your recovery efforts, allowing you to stay on top of the impact and limiting its potential effect on the entire organisation.
For example, in your everyday life, accidents and emergencies could happen. A good example is getting health insurance. For example, if you were diagnosed with a critical illness, disabling you from continuing to work and earn money, you have no access to resources that would enable you to pay for health care. At the same time, your familyРІР'в"ўs needs are compromised because you are unable to provide for them financially. As a result, you end up with a significant financial loss and could end up in debt just because of one unforeseen event: your health condition.
The same thing could happen to an organisation. One major crisis could spell the end for your business if you donРІР'в"ўt have robust crisis management plans. No matter how big or small that event might be or what type of crisis you might face, one disruptive event is all it takes to potentially bring the entire organisation down.
This is where a crisis management plan proves highly valuable. As the name suggests, a crisis management plan involves a series of steps designed to reduce the impact of an unforeseen event, such as a power outage or a natural disaster. It must involve detailed steps that show exactly what your crisis management teams, human resources, employees, and stakeholders must do to respond to a crisis efficiently.
Aside from solid crisis management planning, it is also important to effectively communicate the crisis management strategies to every individual involved in the crisis situation. Crisis communication during the response phase is as important as the strategies deployed themselves.
Depending on your organisationРІР'в"ўs structure, crisis management strategies are useful in ensuring business continuity, avoiding financial crises, and your recovery efforts. Without a plan when crisis strikes, you not only fail at crisis prevention but also put the entire organisation at risk of recovering fully.
Types of Crises
There are several types of crises that you could potentially face as an organisation, some of them coming with bigger threats to your business operations - such as a global pandemic. The ability to identify potential crises is critical in your risk assessment phase so you are better prepared to respond quickly and mitigate the impact of any unforeseen event.
1. Financial Crisis
A financial crisis is one of the most common crises companies face regularly. This crisis happens when a significant amount of money could be lost if the risk is not handled quickly and effectively.
One example of a financial crisis that organisations face is when they lose their clients. Without clients, they also lose their potential to earn revenue. If the financial loss is not handled efficiently, the organisationРІР'в"ўs reputation could be damaged and the business could lose its market position.
It could also be negatively impacted by the changing market trends, or maybe your company cannot cope with inflation and you suffered a significant financial loss that led to your bankruptcy.
If you struggle financially, you could also lose your ability to serve your customers effectively, and your reputation would also be impacted. A lack of resources puts your company at risk of losing top talents, as they would look for better alternatives with more financial stability.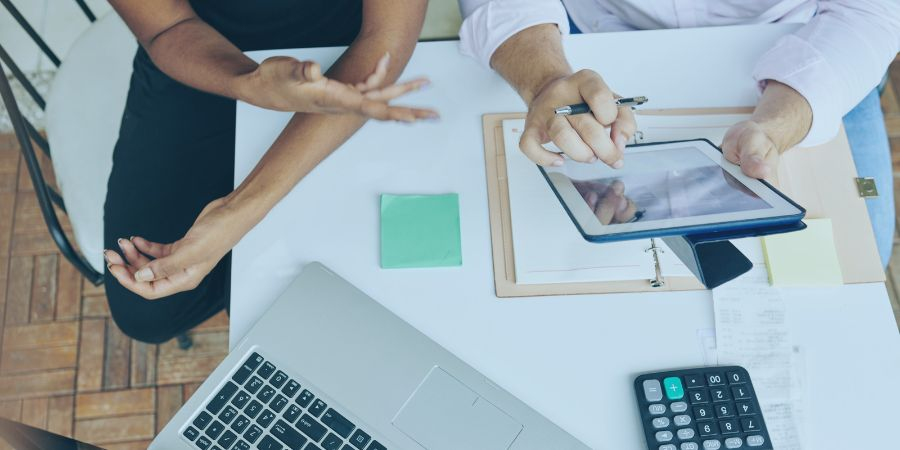 2. Technological Crisis
Many companies nowadays rely on technology to keep their business running, whether or not they operate in the tech field. One common example of a technological crisis is a technological failure, such as when your servers arenРІР'в"ўt working, or you have software issues on your computer. An industrial accident could be another example of this type of crisis.
Let's say your business is an e-commerce store. Suppose your servers crash and your website becomes inaccessible for several hours. In that case, you could lose thousands in revenue due to the customersРІР'в"ў inability to access your website throughout the time that it is down.
The best way to manage technological failure is to have a backup system. If your server is down, you should keep your website running and serve your customers like you normally would.
3. Organisational Crisis
The organisational crisis is another of the more common yet complex crises that most businesses are exposed to. When this type of crisis hits, your entire organisation could be at risk.
There are various forms of organizational crisis, such as the crisis of deception. If an employee or anyone who represents your company provides misleading information about your products or services, it could end up damaging your organizational reputation. You must have an effective crisis management strategy to handle employees who take such actions to avoid hurting your companyРІР'в"ўs reputation.
Management misconduct is another type of organisational crisis that you could be exposed to. It can be organizational misdeeds, like selling fake products, engaging in illegal activities, or selling customer information without their consent. This kind of crisis could be seriously detrimental to your organisation, so you must handle it well to keep your business afloat.
4. Natural Crisis
Organisations might have to face a natural disaster. Depending on your location, some businesses are at a higher risk for natural disasters than others. Unfortunately, you have no way of predicting when it will strike. But when the crisis hits, it could seriously affect your business operations and continuity.
You need good and strategic crisis management for instances such as this. Whether youРІР'в"ўre dealing with a typhoon, hurricane, tornado, or something else, crisis management allows your business to quickly respond and recover faster compared to not having any crisis management plan.
Crisis prevention is also a key component of effective crisis management strategies. Your ability to withstand the impact of a natural disaster will help you avoid business disruption. Early warning systems for a natural disaster are one example. That way, you can get your business operations up and running as soon as possible.
5. Personnel Crisis
Personnel crisis deals specifically with human resources. There are various forms of personnel crises that you have to account for in your crisis response plan.
Your employees represent your organisation. Therefore, you must choose and train your employees to maintain your brand and ensure that they act according to the priorities of your business operations. Your staff must conduct themselves properly in their private lives, as their actions could directly impact your organizationРІР'в"ўs reputation.
You must inform employees of the potential impact of their actions and behaviours, even outside the company premises. Furthermore, the key stakeholders should also have input on addressing this type of risk to the organizationРІР'в"ўs reputation.
6. Human-Made Crisis
A human-made crisis is any type of disruptive event that hurts your business due to human error or an intentional attack on your business. For instance, a cyber attack is done with malicious intent to steal data or customer information for their own benefit. Make sure to account for this type of crisis and human errors to ensure that you can keep your business operations going, even during a disaster.
As part of your crisis management plan, itРІР'в"ўs also crucial to come up with appropriate solutions. You want to ensure your business is not left vulnerable during a crisis like this.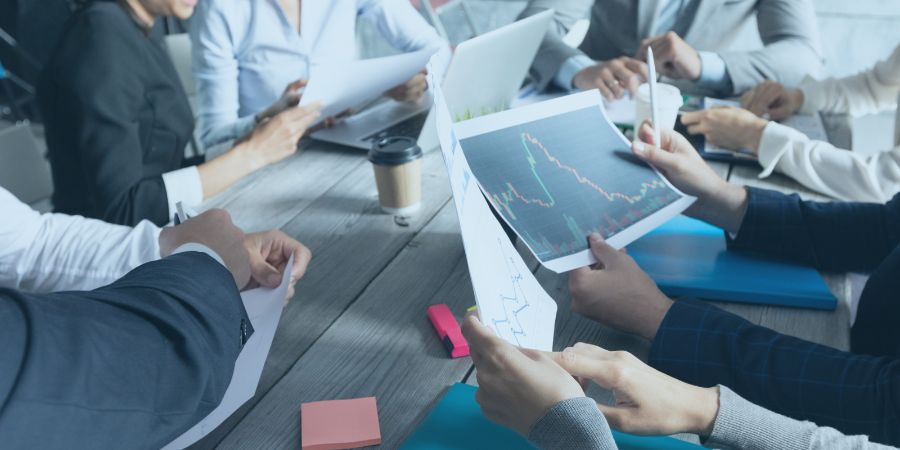 The Importance of a Crisis Management Plan
Whether you are dealing with unexpected events or a risk that you could predict, a crisis management plan will help you reduce the potential negative impact of these events. With a crisis management strategy, you will be able to understand what steps you must take in response to a certain threat. Without a plan and effective crisis communication, you are left scrambling on what to do and how to recover.
A crisis management plan prepares you for the worst so you know what to do and when. Below are some of the reasons why choosing the best crisis management methods can prove helpful:
You can predict crises and identify the signs when they could happen. The more you can predict a crisis, the better you can prepare for it. It reduces the long-term impact of an unforeseen event on your business.
It allows you to form crisis management teams and identify the roles of each member of your team. This approach allows you to maximize human resources and manpower. Everyone is aware of what you will do in certain situations.
It ensures effective crisis communication and preserves your organizational reputation. It shows your customers, key stakeholders, and business partners that you can handle the crisis effectively and that your recovery efforts are on the way.
Your employees are safe. During a crisis situation, time is critical. You can ensure employees' safety by knowing how to respond to certain events.
It ensures compliance for your organisation. Many regulatory bodies require that you have a solid crisis management plan, or you could end up paying hefty fines.
Your business continuity is ongoing. Even in the face of natural disasters or any other unexpected events, you can maintain business operations and reduce the potential negative outcomes of the crisis.
How to Create a Crisis Management Plan
The next step is knowing how to build a solid crisis management plan. You can follow this step-by-step guide for your crisis management process.
1. Perform risk analysis
The first step in the crisis management process is to identify the potential risks to your business. It could be a natural or technological crisis – it's important to do a thorough risk assessment to identify your most vulnerable risks and the best way to respond to such crises.
2. Build crisis management teams
You must designate a team solely responsible for developing a crisis management strategy. Identify the roles and responsibilities of each team member to ensure that you have a solid crisis response plan and that those are communicated effectively.
3. Choose crisis management methods
Choose a crisis communication platform to enable your crisis management teams to inform employees and keep them updated on the situation when a crisis strikes. Internal and external communication must be streamlined and efficient to ensure the successful deployment of strategies.
4. Identify crisis triggers
You must clearly establish the triggers that would signal the start of a crisis. These triggers can help you effectively launch your crisis response plan so that you can respond promptly.
5. Build a contingency plan
Once you have your crisis management plan, it's always best to have another contingency plan – a backup plan. It helps ensure that you have other strategies and plans of action to mitigate risks when your initial plan does not work out.
6. Train your employees
Your employees are your most important human resources to help implement your plans. Keep them in the loop with your crisis management strategies and organise training sessions and proper exercises, even with those who are not part of your crisis management teams.
7. Revisit and update your crisis management plan regularly
Your needs and the risks you are exposed to as an organisation constantly change. Therefore, you have to regularly revisit and adapt your plans accordingly. Make sure you stay abreast of the best practices and latest standards for ensuring business continuity and crisis management policies.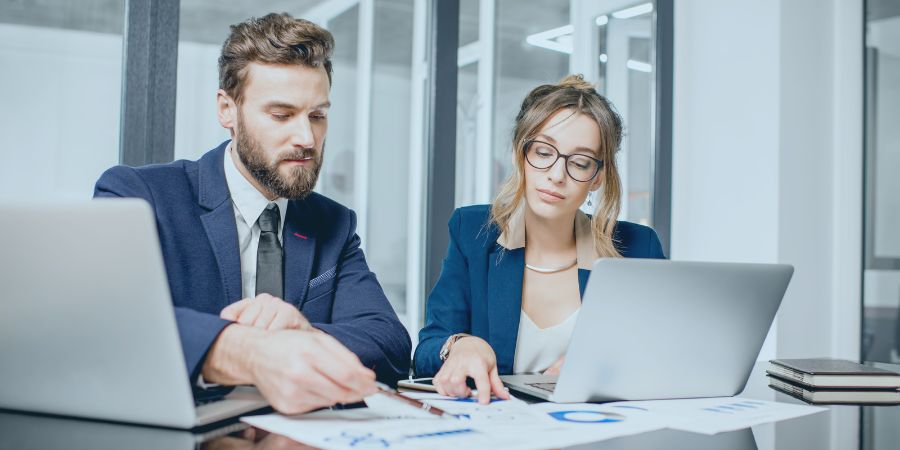 Why Do You Need a Crisis Management Team
Building crisis management teams enable your business to have a team that is solely responsible for risk assessment, and crisis management development within your organisation. It gives you an assurance that your crisis management strategies are constantly evaluated, tested, and implemented at the appropriate times to make sure that you can handle any crisis situation, big or small.
The main purpose of the crisis management team is to lead the entire organisation in the crisis management process. They know the detailed crisis response plan and can communicate it with the rest of your organisation so that you can organize how you respond to various types of crises, and that your responses are appropriate for the crisis levels.
It's worth noting that your crisis management team differs from the risk management team. Each of these teams has different roles to play, which are both integral to the survival and continuity of your business operations.
Building The Right Team to Avoid Reputational Damages
You can probably imagine what could happen if an organisation didnРІР'в"ўt have the right team structure or members on board when they reach a crisis point.
Poor leadership, decision-making or teamwork skills could result in the event spiralling out of control and leading to a negative financial impact, loss of customers, reputational damage and more.
One РІР'пїЅworst caseРІР'в"ў example is the instance of United Airlines in 2017 when a security guard violently removed a passenger who refused to give up his seat on a flight which was overbooked. The passenger was required to make space for staff.
The incident was filmed by other passengers and quickly went viral, causing mass public outrage. The company handled the crisis defensively, with the CEO stating that the passenger in question acted РІР'пїЅdisruptive and belligerentРІР'в"ў.
The company also initially failed to apologise for the behaviour of the security staff (two of which were later fired during a subsequent court settlement between the airline and the passenger). This defensiveness was the organisation's downfall when dealing with the event.
Customers should be the main priority during this kind of situation, and despite their best efforts to repair the damage done by their initial response in subsequent apologies and admissions of company error, the damage had already been done.
United Airlines experienced close to a $1 billion drop in shares and a 10 year low in consumer perception from this event, not to mention the confidential settlement it was forced to make with the affected passenger, and the associated loss in sales that came from the reputational damage caused.
Roles and Functions of Your Crisis Management Team
The effectiveness of your crisis management teams is only as effective as properly designating the roles and responsibilities of every team member. Here is a breakdown of those different roles as part of your crisis response procedures:
CRISIS MANAGEMENT TEAM LEADER
The crisis manager or team leader is the most important role in the crisis management team. The designated leader is responsible for managing the various aspects of your crisis response actions. You must choose a crisis manager who possesses leadership skills or has held leadership roles in some capacity before this responsibility.
Possessing good leadership and project management skills enables the crisis manager to stay calm under high-pressure situations, think clearly when they have to make rapid decisions and have the accountability to stand by the decisions theyРІР'в"ўve made. A good project manager is able to exercise a global view and recognise codependencies, which makes them good leaders of crisis teams too.
The role of a crisis management team leader includes assessing the situation and identifying potential risks to the organization. They must be able to identify the type and scope of impact that those risks pose to the organization. The information is integral in developing a crisis response plan and ensuring that you take adequate action for them.
It is also the crisis team leaderРІР'в"ўs responsibility to ensure that the safety of the staff and employees within the organization are put at the highest priority level. Therefore, employee safety and welfare are considered when you want to overcome emergency situations successfully.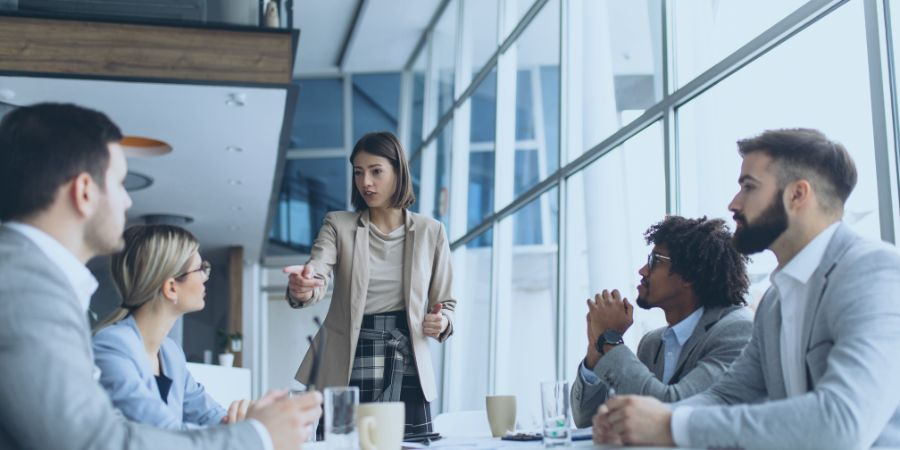 A team leader is the one to determine the appropriate level of priority when responding to crisis situations. They should be able to identify the threat that can have the most impact on the organization and the business continuity, which is why those priorities should be addressed accordingly.
The deployment of a crisis response strategy is not the end of a team leaderРІР'в"ўs responsibility. They have to continually monitor and evaluate the impact of the existing crisis response strategies. Based on the results, they can continue to implement the business recovery strategies or make the necessary revisions to achieve the desired result.
Finally, a team leader should not be afraid to seek help from the crisis management team members, stakeholders, and senior management. They have to acknowledge the fact that they cannot handle emergency situations on their own and they must rely on others, especially the other team members, to help them in responding to these situations.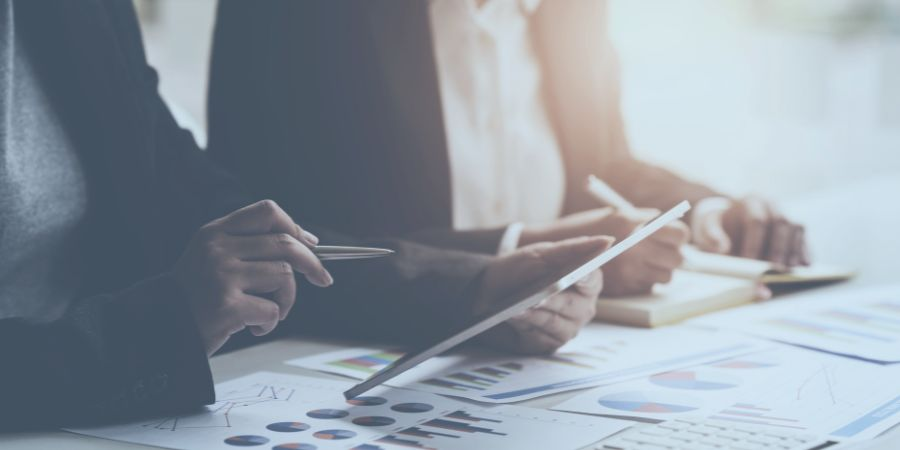 ADMINISTRATIVE SUPPORT OR SCRIBE
The administrative support staff is crucial to successful crisis management teams. They deliver support to the team members to ensure that they have the tools and capabilities to perform their job. They are also responsible for tracking developments and ensuring that any issues are resolved.
The administrative support provides practical support and knowledge to ensure that the crisis operation moves forward without any hiccups.
HUMAN RESOURCES
During times of crisis, your focus can be zeroed in on trying to ensure business continuity and disaster recovery and reassuring your customers and business partners. As a result, many organizations end up neglecting their core team of employees.
Your employees could be experiencing fear and worry when you are met with a crisis. Therefore, you must communicate with them to provide them with the added assurance that you can deliver the support they need. Make sure to provide your team member with administrative support and human resources support by enforcing their benefits, ensuring their well-being, and letting them know that business recovery is on the way.
Choose an experienced human resources manager to handle this aspect of your crisis response. When necessary, you should also help affected employees by providing medical care and support from grief counselors.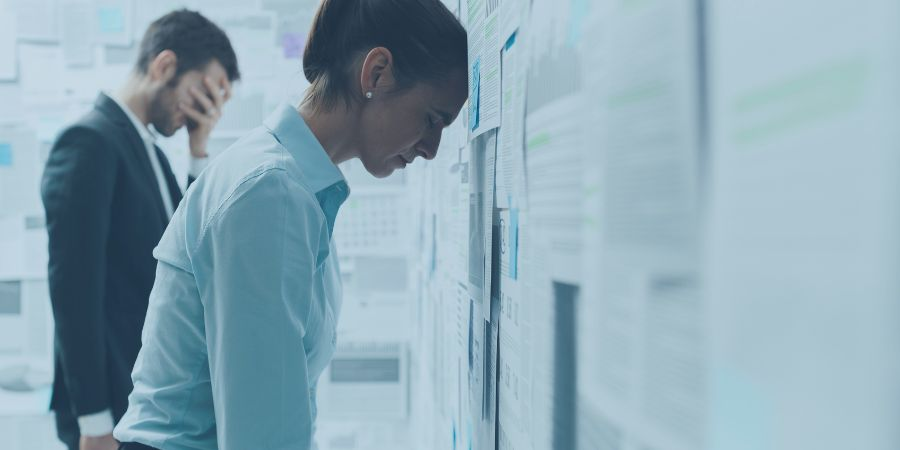 LEGAL & FINANCE
The legal and finance teams are a vital part of the crisis management team. They will be responsible for addressing issues on reporting, regulations, compliance, taxation, and accounting. This crisis management team member must have the right level of expertise to handle any nuances to the job and to be able to make decisions that impact your entire crisis response measures. It is also integral to avoid any legal ramifications during times of business disruption.
On the other hand, the finance department ensures that you can maintain financial stability and have adequate resources to maintain continuity.
SECURITY & RISK ANALYSIS
The security & risk analysis team need to work together for your crisis management team to succeed. Their roles are focused on conducting risk assessments and identifying threats before they can cause adverse effects on your business operations. They must be able to identify the early signs of threat before the crisis occurs.
In fact, regular risk analysis should be integrated into every businessРІР'в"ў crisis management team role. Most organisations invest a great deal in security and risk analysis rather than deal with the significant negative impact of a business disruption.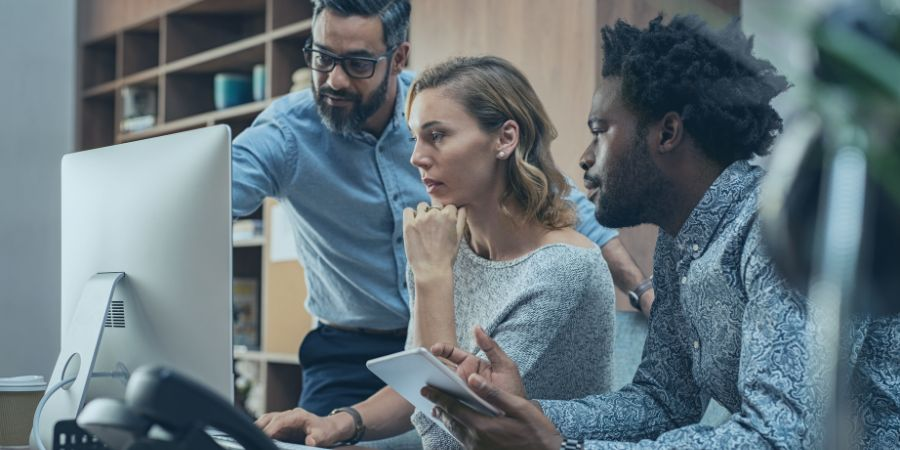 Information technology (IT)
The information technology (IT) team play a vital role as part of your crisis management team. In this day and age when most businesses and organisations rely on the use of the internet and technological tools, their work is more important than ever.
The IT department can work to restore, replace, and protect your network servers and keep your information systems running again. They will also be responsible for ensuring there is no negative impact on the business as a result of the crisis.
It is not uncommon to hear about cyber attacks nowadays. Therefore, your IT team must be one step ahead to avoid vulnerabilities in these cybersecurity breaches.
MARKETING & COMMUNICATIONS
The marketing and communications role is vital during a time of crisis. It is important because they not only maintain internal crisis communications but also help with your corporate communications. During times of crisis, it is more important than ever to assure your business partners and customers that you have things under control.
It is the responsibility of the marketing and communications team to relay this information to your business partners, stakeholders, and customers. They must employ various crisis communications techniques and channels to ensure that the information is relayed promptly and accurately.
Characteristics of Crisis Management Team Members
The following characteristics are beneficial to a successful crisis management team. Use this list as a guide so you can put together the best team for the job.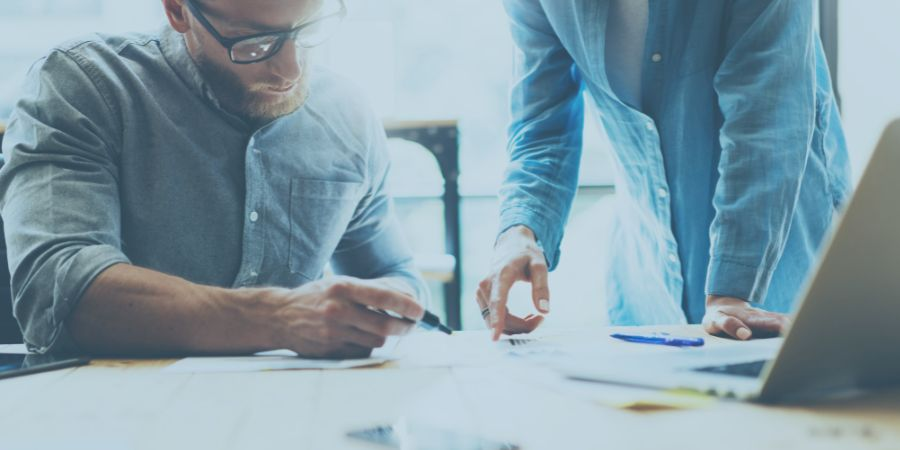 1. KNOWS THE BUSINESS INSIDE-OUT
Every organisation faces different types of crises depending on the nature of the business. For example, a construction company faces different types of risks and threats than a restaurant business or local authorities.
For small organizations and large organizations alike, it's essential to promote a combination of big-picture thinking alongside a good understanding and due consideration of individual tasks and procedures carried out by employees across various projects and departments.
It takes a great deal of knowledge of business operations and managerial procedures to perform an effective risk assessment and business impact analysis. Therefore, you need to outline the most common risks that your business faces and come up with a damage assessment to be able to create an effective crisis management plan and to have a successful crisis management team structure.
The best crisis management teams are the ones that are specially geared to handle the specific types of risks that are present in your business. Therefore, your team is not just prepared to handle any risks, but they can face any risks that are unique to the nuances of your organization.
2. DESIGNATES ROLES AND RESPONSIBILITIES
A good crisis management team is one that consists of individuals and team members who understands their role and responsibility. Picking a good team leader is crucial to the effectiveness of your crisis response plan. However, that is just one aspect of your crisis response team.
Make sure to designate one person from the appropriate departments within your organization to fill the different roles as part of your crisis management plan. For example, you need to designate someone to handle the crisis response internal communications, finances, information technology, and human resources. The best way to ensure that you can protect every aspect of your business is to identify the crisis management team roles and clearly define the responsibilities for each role.
3. CHOOSES TEAM MEMBERS BASED ON PERSONAL CHARACTERISTICS
Knowledge in response to a crisis is not enough. You need to find crisis management team members who also fit the characteristics and personalities that make them a good fit for their roles.
The people you want in your crisis management team are those who are confident, critical thinkers, problem-solvers, resourceful, and collaborative. They must be able to make their own decisions but also work well within a team. Even the senior management or team leaders must possess these skills, too.
4. REVIEWS DETAILS OF THE ROLE OF EACH INDIVIDUAL
It is important that you constantly review and re-evaluate the roles of each team member in your crisis response team. These roles can also change at a momentРІР'в"ўs notice, depending on the nature and severity of the crisis you are dealing with. Hence, you want to find people to become a part of your team that would be adaptable enough to deal with these changes.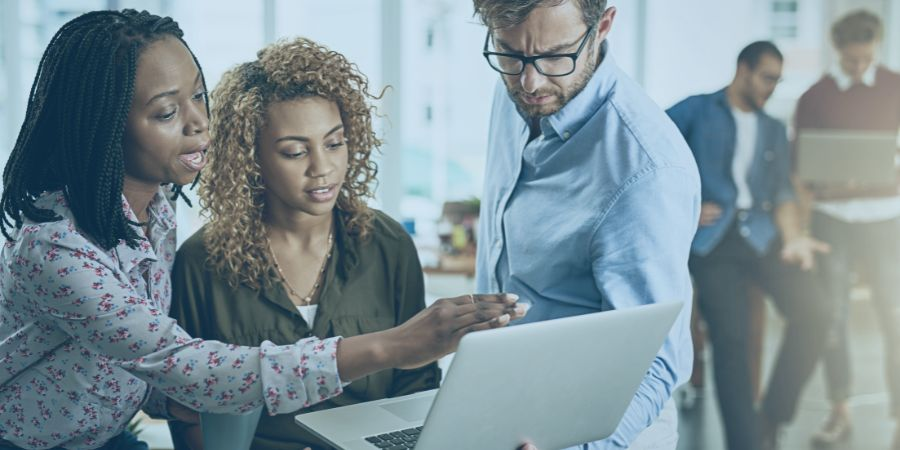 Developing and Testing a Crisis Response Strategy
The first step in developing crisis management strategies would be to analyse potential risks and crises. You can do that by looking at previous crises, market research, and looking at competitors or businesses in the same industry. At this stage, the crisis management team must work closely with the risk assessment and management team.
Once you identify your organisation's vulnerabilities, the next step is to develop a crisis management strategy. You have three common types of crisis management strategies to implement.
The first one is a proactive crisis management strategy. It involves planning for a potential crisis or crisis prevention. The goal is to identify potential crises to minimize their impact on your organisation.
The next one is a responsive crisis management strategy. ItРІР'в"ўs when you respond as the crisis happens and take the best action to mitigate the potential damage to the organisation.
The final step is recovery crisis management. This type of crisis response plan is focused on recovery efforts. The goal is stabilising business operations to minimize disruption and improve organizational reputation.
Once youРІР'в"ўve chosen the best crisis management strategy, your next goal should be constantly testing and revising those actions. Analyse the crises. Look at how it happened and identify the ways where it could be prevented.
Then, review and revise your crisis management strategies accordingly. Communicate those plans with the key stakeholders and the rest of your team or employees. You can even conduct training and drills where necessary.
The Key Takeaways
ItРІР'в"ўs never easy dealing with a crisis, regardless of the size or type of organisation. Therefore, it is important to be prepared when a crisis happens to ensure a successful recovery and overall business continuity.
Being prepared allows you to identify any potential adverse effects and pre-plan for the crisis as much as possible. An effective crisis management team can produce better outcomes.
You have to carefully evaluate the capabilities of every team member before you assign them a role in your crisis management team. Make sure that the person you choose for the position and role is capable, otherwise, they could be overwhelmed by the responsibilities they face.
ItРІР'в"ўs also important to place proper consideration on communication within the crisis management team to ensure that everyone is on the same page regarding how to respond to a crisis when it does happen.
Finally, it pays to revisit your business continuity plans and strategies from time to time. ItРІР'в"ўs not enough that you have the right people for the job; itРІР'в"ўs equally important that you have the right plan of action, too.
The C2 Business Continuity Management Software (BCMS) is designed to help you plan for business disruptions as well as support your crisis team at the time when an incident occurs, via its robust incident management module. Web-based tools make it easier for your crisis team to revisit and continually review your business continuity and operational resilience plans.