Business Continuity Planning
When hearing the phrase "business continuity" many people think about unexpected natural disasters or the need to protect customers' data. Floods, cyber attacks, supply chain failures, or losing a key employee are just some of the disruptions that can happen and affect your business at any moment.
That's where business continuity planning comes into play. It's all about having a plan, a recovery strategy, that will act as a guide to help deal with difficult situations, whether it's a natural disaster, human error, or something as simple but unpredictable as power failures.
It doesn't matter if you're running a small business, a big company, a public sector organization or a charity - you still need to know the disaster recovery solutions that will keep your operations going under any circumstances. However, even if you already realise how crucial it is to have business continuity plans and disaster recovery plans in place, you might still encounter some myths that are being constantly repeated.
Read on to avoid these false beliefs and ensure business continuity.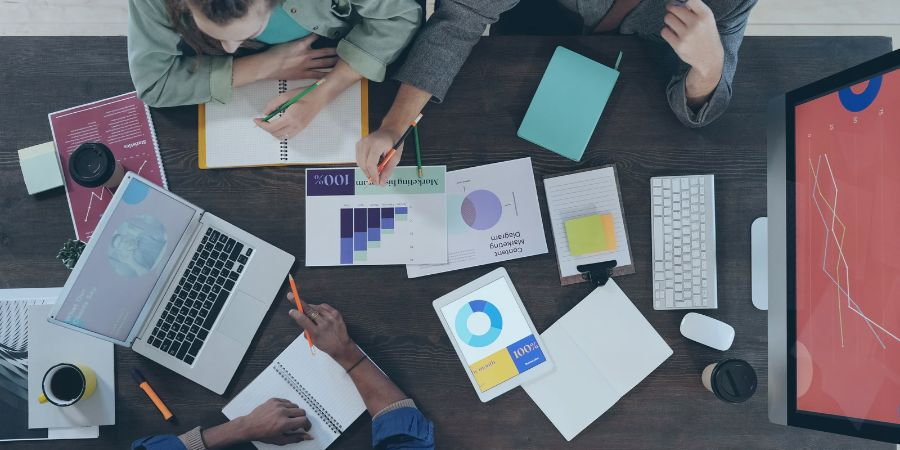 Business Continuity Planning vs Disaster Recovery Planning
Before discussing the common misconception surrounding the topic of business continuity, it's essential first to distinguish some of the key differences between business continuity (BC) planning and disaster recovery (DR) planning, as these two are often confused.
Business continuity's primary focus is to keep a business operational when a disaster occurs, while disaster recovery's goal is to restore data access and IT infrastructure. In contrast to business continuity planning, disaster recovery strategies might involve creating extra safety measures, such as purchasing emergency supplies or conducting fire drills. Moreover, they both have different goals - effective BC planning can limit operational downtime, while proper DR plans can significantly limit abnormal or inefficient system functions.
When a disaster occurs, a business continuity plan focuses on keeping your business running to at least some degree, while disaster recovery focuses on getting everything back to normal.
Myth 1: Business Continuity Is Nothing More Than a Fancy Way to Protect Data
The common misconception that business continuity's sole focus is protecting a company's data is quite widespread. While it's certainly one of its goals, there's quite a bit more to it. Besides protecting client data, business continuity is also focused on ensuring that no matter if it's a hurricane or any other natural or man-made disaster that has struck, a business can stay operational.
The circumstances might be unfavourable, but the essential thing is that the business stays open. The employees should have access to their phones and e-mails, and while the sales might halt for a few hours, the work should go on as smoothly as possible.
The fear of "going fully down," - losing access to systems, experiencing loss of your critical functions, and having to stop all the operations for an unknown amount of time - is the number one market driver for the sectors of business continuity and disaster recovery.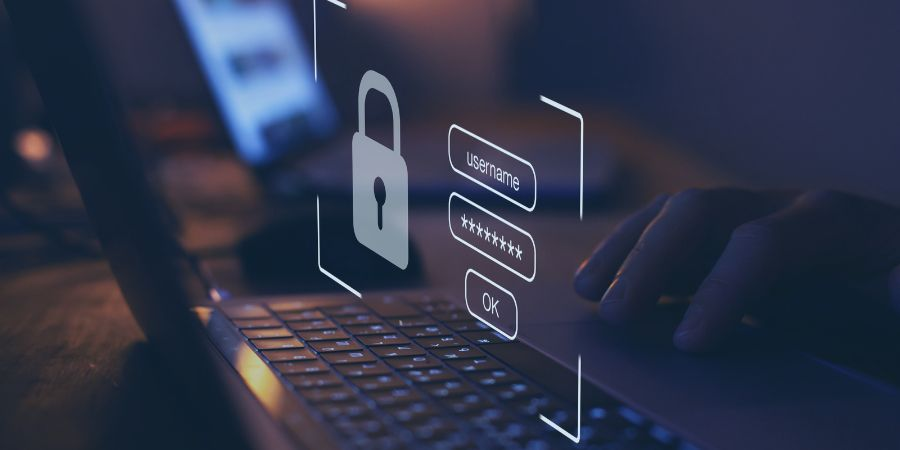 Myths 2: You Can Figure Out What to do on The Spot
Many business owners are convinced that they won't benefit from a proper disaster recovery plan or a business continuity strategy because if the worst happens, they'll just come up with a solution on the spot. But we can't disregard the fact that time is critical in any emergency situation.
Most organizations would eventually come to the proper conclusion and manage to improvize workarounds and recover their systems without a disaster recovery or business continuity plan in place. But under the pressure of time, the longer your processes or applications are down, the larger impact it will have on your company.
Myth 3: Only Businesses That Are Prone to Natural Disasters Need Business Continuity
While it's true that businesses located in certain risk areas, such as those close to the sea, may be more susceptible to events like natural disasters, it's only one cause of downtime, among many others. An event as simple as a power outage can happen at any time and any place. Hardware or human errors can cause a business interruption without warning.
In other words, even if you've already performed a risk assessment and business impact analysis in case of a natural disaster, you still might need to get prepared for other, less thrilling situations.
Myth 4: Data Backup Is the Equivalent of a Disaster Recovery Plan and Business Continuity Plan
Backing up your data, as well as proper data management, is always recommended. However, you must keep in mind that it's not the same as a disaster recovery plan. If you put a data backup plan in place, it will allow you to store it all in a safe location, where it can be accessed accordingly to your needs - it's essentially a form of archiving that many companies use regularly.
On the other hand, a disaster recovery plan will work by replacing the entire infrastructure used by your business and restoring it to its previous state if a crisis occurs and everything is lost. A proper disaster recovery plan will act as an excellent aid to your business continuity plan in such a situation.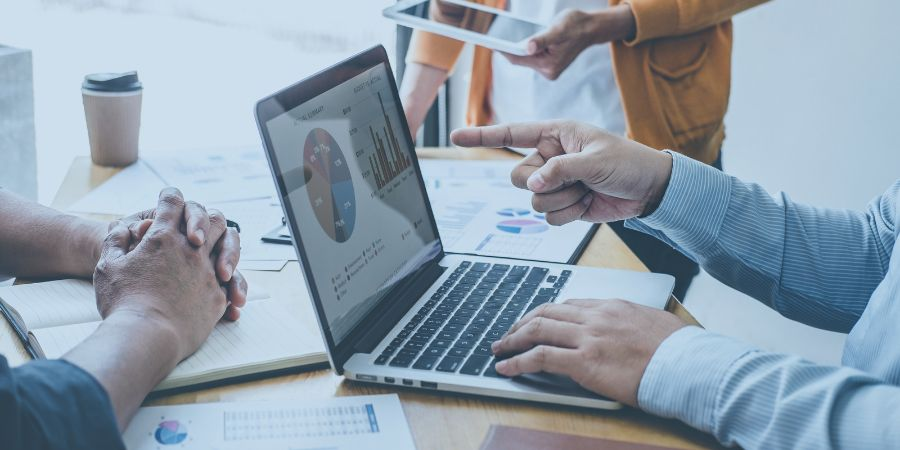 Myth 5: If You Recovered From a Disruptive Event, You Can Recover From Any Event

Many business leaders, including those representing huge companies and small businesses alike, tend to be convinced that if they survived one event, such as the Covid-19 pandemic, they're ready and prepared for everything. They might even think that the same solutions that helped them overcome the struggles faced during the pandemic and keep their services running will work in any other event.
But just because you managed to successfully deal with all the challenges that came with the pandemic doesn't mean that you're ready for risks such as a cyber attack, shortage of human resources or a reputational crisis. It might be about time to step up your crisis management game and invest in training on more security matters.
Myth 6: It's Easy to Predict How Long It Will Last
Within the past few years, we have transformed into a society of immediate need - certain functions just can't be down for an extended period. Some company owners are confident that they'll always be able to predict how much time will various recovery phases take.
Unfortunately, it's common to disregard the worst-case scenario, which can then lead to an inadequate estimation of how much time each activity will take.
Myth 7: Business Continuity Services Aren't Worth the Investment
Over half of the companies and organizations which are faced with a downtime event report that it usually lasts more than eight hours. Eight hours of continuous downtime equals one full day of work, and with risks such as more sophisticated forms of ransomware, the numbers should be only expected to go up.
Because of this, the main question changes from "can your company afford a business continuity plan" to "can your company afford not to have one." To get an estimate of how serious the lack of business continuity services can be for your organization in case of an unplanned event, you can use a downtime calculator that will help you see how it all translates into money lost.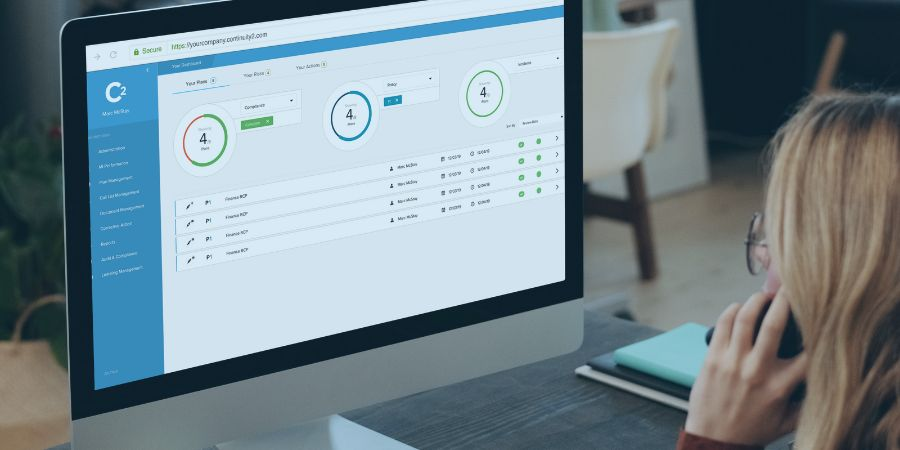 Final Thoughts
Every field is full of common myths and misconceptions, and business continuity is no different. The myths discussed above are among some of the most often repeated ones. By learning how to see through them, you can do a great favour to yourself and your whole company.
Business continuity planning is one of the most critical components of any recovery strategy. It's easy to get confused in all the misinformation that's being spread around, but if you base your firm and values on reality, you'll be able to ensure that your company is ready for every eventuality.
At C2, we understand the challenges of managing your business continuity plans, and that's why we offer a BCMS solution that automates everything for you. Don't let these myths prevent you from being fully prepared for any disruptions that may occur. Take action today and request a demo to learn more about how C2 Meridian can help your organisation stay resilient when a disaster strikes.