Ensuring Continuity in Healthcare
Incidents and emergencies are inevitable, and their impact on the healthcare industry is significant. Healthcare facilities and organisations must proactively plan for these events to ensure continuity in the delivery of patient care and other health services.
What is Emergency Preparedness, Resilience and Response (EPRR)?
Emergency Prepared, Resilience and Response (EPRR) is a set of strategies, plans, and actions that healthcare organisations must implement to ensure business continuity and effective crisis management. It helps healthcare providers to manage and mitigate risks associated with certain emergencies or when a disaster occurs, whether in the form of natural disasters, cyber attacks, public health issues (like the global pandemic), or other threats.
Once potential risks and incidents are identified, EPRR plans ensure a swift response to an incident without compromising the healthcare personnel, patients, and delivery of services from these healthcare facilities and other industries.
It is crucial to have a coordinated plan and handling of emergency response procedures to achieve efficient performance and minimise disruption.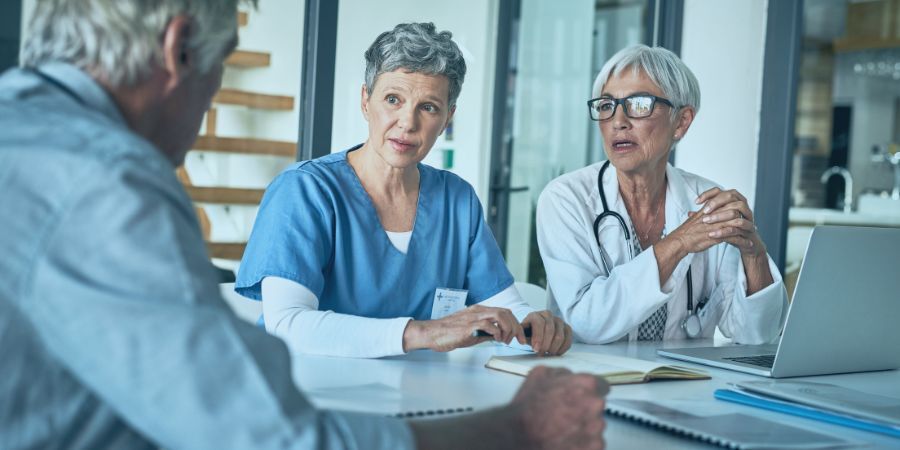 Risk Assessment in the Healthcare Industry
Conducting a risk assessment is a vital step in building EPRR for healthcare facilities and organisations. Many organisations in the healthcare sector face common challenges and risks that are unique to the nature of the industry.
A thorough systematic examination of healthcare facilities, organisations, and their personnel can identify the critical areas for ensuring business continuity. Here are essential steps in proactive healthcare business continuity planning and risk management.
1. Gather Information
The first step is to gather information. You must collect data about the organisation, physical infrastructure, operational processes, geographic location, and patient demographics. This data can provide valuable insights into the critical systems affecting a healthcare organisation, enabling them to predict future incidents and proactive EPRR planning before these risks occur.
2. Risk Identification and Vulnerability Analysis
Based on the data collected, you can create a clear picture of the potential scenarios that threaten the continuity of care and service delivery. Some areas are at a higher risk of an inevitable natural disaster, such as earthquakes or hurricanes, which can be incorporated into your EPRR management and recovery strategies. You must also adopt a broad perspective on potential incidents that can disrupt your healthcare operations and service delivery.
3. Impact Analysis
Not only does business continuity management and emergency preparedness planning involve identifying risks and common vulnerabilities, but it also requires you to assess their impact on an organisation. The level of impact will help you with resource allocation, prioritisation, and communication strategies in response to your emergency preparedness measures.
When a disaster occurs, your ability to develop plans for recovery based on impact analysis not only facilitates rapid recovery and your business's ability to resume operations but also maintains the quality of patient care.
Conducting a comprehensive risk and impact analysis is critical in healthcare settings. It can only be possible with effective and thorough EPRR planning. The necessary insights from the impact analysis within the healthcare industry can help you make informed decisions and take proactive measures to mitigate those known risks.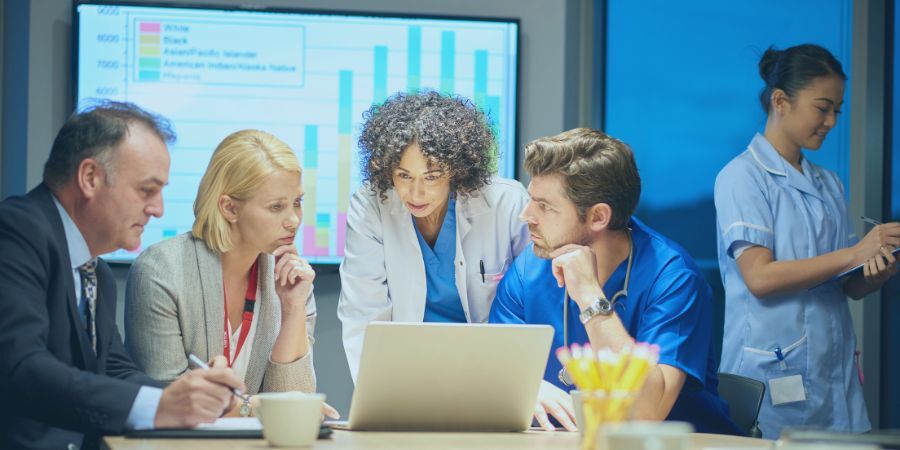 Emergency Preparedness, Resilience and Response Framework from the NHS
The National Health Services (NHS) in the UK has created a comprehensive framework for emergency preparedness, resilience, and response for companies in the healthcare industry. NHS organisations must use this framework as a guiding principle in developing business continuity management plans and effective crisis management. With these guidelines, businesses in the healthcare industry are well-prepared to respond to any crisis by encompassing various sections critical to resuming operations and disaster recovery.
NHS Incident Response Levels
The primary factor to consider when responding to healthcare industries for NHS organisations begins with identifying the incident. These incidents vary in the potential impact on the organisation and the type of response required for each incident.
The different incident response levels require coordination at each level to manage disruption and ensure business continuity. However, these incident response levels are unique to the NHS and other organisations it oversees.
Level 1
This incident can be managed internally by individual businesses in the healthcare industry. The minor incident can be addressed using the organisation's capabilities of operating systems and business continuity plans.
Level 2
This incident level requires the coordination of the NHS and the affected healthcare organisations.
Level 3
This incident level requires a response from the NHS organisations within the affected region. It involves close collaboration and coordination among these organisations.
Level 4
This incident level is the highest and requires immediate attention, especially from the NHS national command. It involves the incident management team devising recovery strategies and coordinating with the involved organisations.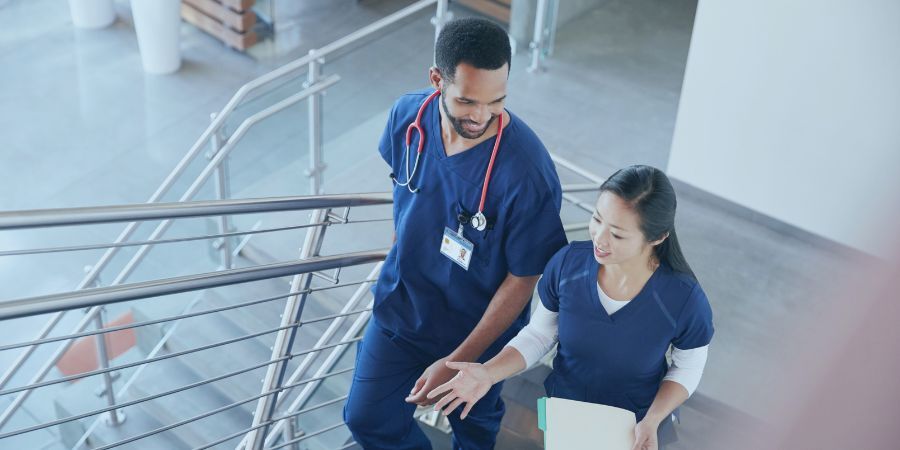 Leadership and Governance
It establishes the governance structure that NHS organisations and smaller companies must follow in response to an emergency crisis. Companies must clearly outline the roles and responsibilities of the key personnel for effective communication and delegation of tasks during emergency planning and emergency response. The key personnel include senior management all the way down to the governance committees.
Identifying the critical roles and the personnel for each ensures effective decision-making, implementation, and coordination of business continuity planning.
Risk Management
The NHS framework on risk management emphasises the importance of conducting comprehensive risk management and assessment as a crucial step in emergency preparedness.
The risk assessment process and business impact analysis should be done at the organisational and system levels. It means that healthcare companies must consider the risks within their own healthcare facilities and external factors that could impact their ability to resume operations following a disruption, whether due to a natural disaster or cyber attack.
Risk assessment processes must begin with identifying and analysing potential risks and evaluating their likelihood of impacting your healthcare facility and staff. Based on the likelihood and impact analysis evaluation, you can prioritise them in your business continuity management and plan accordingly. Identifying the most likely risks are also crucial in resource allocation.
Once the risks are identified, mitigation strategies are then implemented to minimise the potential risks. It includes establishing healthcare protocols, patient care procedures, training and education of healthcare staff, and technological solutions, depending on what risks are more likely to impact your operations.
Emergency Planning
Emergency planning in the NHS framework for EPRR highlights the importance of having clear objectives and defined roles and responsibilities within the crisis management teams. Everyone involved in developing business continuity strategies must clearly understand their tasks and functions to facilitate a coordinated disaster response effort. Clearly defining authorities and accountability optimises prompt action and decision while minimising confusion during crisis management and response.
As part of business continuity management, contingency planning also ensures you can anticipate and plan for various scenarios and develop alternative strategies to mitigate their impact. For example, you can anticipate before disaster strikes, plan for potential resource shortages, and ensure the delivery of patient care and health and human services, even under altered circumstances.
A crucial component of emergency planning is the resource allocation strategy. You want to effectively factor in how you utilise and allocate resources as part of business continuity planning to ensure you have sufficient resources and that they are properly distributed. Emergency planning as part of business continuity management and EPRR involves identifying resource needs and rapid deployment.
Business Continuity Management
Business continuity management is crucial for healthcare service providers in the UK, as per the NHS guidelines recovery strategy and framework. It ensures rapid health and human services restoration during and after a disaster or disruption. The continuity of healthcare services is vital to maintain the well-being of patients and the community.
The first step in business continuity management in the healthcare industry involves identifying critical services. Organisations must identify services that are essential for patient care and safety, which helps prioritise these services during an emergency or a crisis. These critical services will also receive priority in resource allocation.
In addition, the framework for business continuity focuses on the importance of having backup solutions and alternative arrangements. Technological solutions include system patching and backing up critical data to prepare and prevent ransomware attacks. For example, you should have alternate care sites and telemedicine options to ensure business continuity and provide services to patients who need them most. A robust business continuity plan must be reviewed, assessed, and regularly updated to ensure effectiveness.
Other essential aspects of an effective business continuity management framework include supply chain management, infrastructure management, and data protection (to prevent data loss and breaches).
Training and Evaluation
The healthcare staff and personnel are crucial in emergency preparedness, resilience, and response. Therefore, you must include them in business continuity planning to ensure you have the capabilities to handle any emergency situation.
Conducting tests and drill exercises help you assess the efficacy of business continuity plans through simulated scenarios. It helps identify potential gaps and areas of weakness in disaster recovery strategies and find ways to strengthen them. You can achieve this by making hands-on practice and training integral to business continuity management efforts. It boosts the overall readiness and response capabilities of your business continuity team.
In addition, it also involves timely and accurate information sharing within the disaster response team and critical stakeholders. You must utilise appropriate channels and ensure interoperability across different departments.
Final Thoughts
The NHS framework for EPRR ensures that healthcare organisations in the UK are prepared to respond to any crisis, big or small. It also ensures that every healthcare business follows a structured and integrated approach that covers all aspects of crisis management from developing business continuity plans to crisis communication. At the same time, it ensures that NHS organisations have effective disaster recovery strategies and can maintain basic health and human services.
Continuity2 has worked with NHS Trusts to empower operational resilience. Book a demo today to discover how C2's Meridian BCMS can be integrated into your healthcare business continuity efforts.