Hybrid Work Model - The New Norm
The hybrid work model is the new norm for many businesses that are returning to the office following the pandemic. There are several benefits to the implementation of a hybrid workforce, which many employees prefer due to the flexibility it offers in choosing the most productive and efficient work setup. A Gallup research cites that 77% of on-site and remote employees forecasts working in remote or hybrid work environments in 2023 and beyond.
Hybrid models are not without challenges and risks. It is crucial to focus on managing those risks and building workforce resilience to succeed with this work model.
Risks in a Hybrid Work Environment
The first step to building operational resilience is to identify the risks and threats that are present in your business, especially if you have hybrid employees doing remote work. Identifying operational risks in a hybrid environment can help you prepare for them and mitigate them before they negatively impact your organization.
1. Talent Management Challenges
Many hybrid and remote employees claim that they are more productive in the hybrid work setup. It also gives them the flexibility to choose where and when to work, which impacts productivity. But a new challenge arises: managing talent is difficult when you have on-site and remote employees. Developing a solid system to monitor remote workers' performance and measure productivity is difficult. Timely performance evaluation is essential in a successful talent management process.
Many organizations that show resilience achieve that by investing in their leaders and managers. The focus on virtual leadership skills through proper employee training and development is critical in managing the remote and hybrid workforce. It also builds a stronger connection between on-site and remote workers.
A resilient team is a foundation of a resilient organization. Make it a part of your company culture if you want to build a more resilient workforce in the hybrid setting.
2. Threats to Cybersecurity Policies
The hybrid model relies heavily on technology to communicate and collaborate as a team. The hybrid environment presents a new risk that hybrid companies need to address if they want to maintain operational resilience.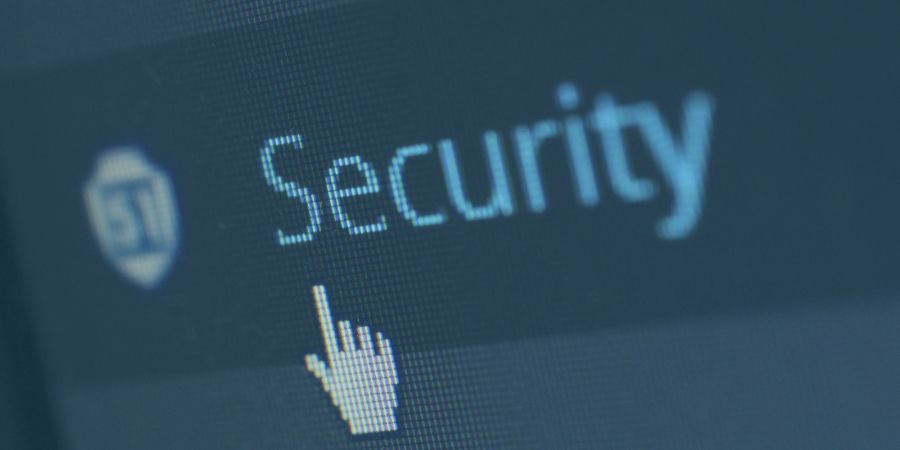 Cybersecurity is one of the biggest threats to hybrid work models. Many employees work at home using their personal devices, in co-working spaces, and in coffee shops. While it is beneficial to maintain flexibility in the work schedule, it also carries a unique set of risks. The employee device and company data are at risk from cybersecurity threats that look to exploit any weakness in the internet security protocols and lack of secure connections.
It's no surprise that ransomware attacks were more prevalent with the proliferation of work-at-home setups due to the lack of security controls for those working from home. It's vital to come up with cybersecurity policies, such as secure connections, data privacy measures, security perimeter, and multifactor authentication, to protect against these threats.
If you wish to succeed with the hybrid work models and build organizational resilience, you must provide adequate support to employees to combat cybersecurity risks. The ability to manage the risks is vital for compliance and to protect confidential company data. Scaling your cybersecurity measures is one of those compliance requirements that you need to operate your business.
3. Hurdles to Diversity, Equity, and Inclusion
Many organizations are leaning toward promoting diversity, equity, and inclusion (DEI) in the workplace. However, one of the operational risks that come with a hybrid work setup is the possibility of derailing your DEI initiatives.
Companies must monitor how the hybrid work model impacts these initiatives and the milestones they've achieved so far. Even when not all of your staff report back to the office, you need to reinforce your company culture and devise strategies to build and maintain connections among employees. Therefore, no employee will feel less connected to the company and will continue to engage with their co-workers.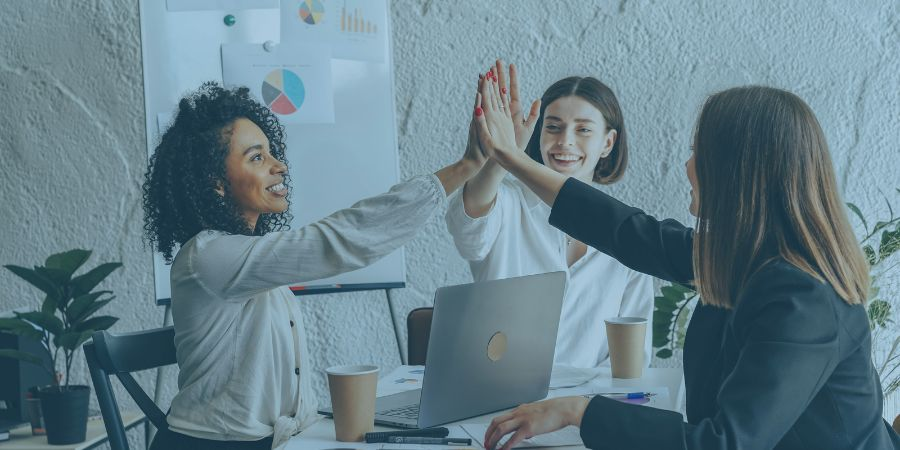 Performance evaluation should be based on the merit of the work delivered, and not on the physical presence or lack thereof in the office. It is an important concern for remote workers, which is why you have to manage employees fairly to keep them aligned with your initiatives.
The Value of Operational Resilience
Resilience is an important attribute that organizations must possess if they want to thrive in a post-pandemic era wherein the business environment remains unpredictable. Many experts suggest that hybrid work models will be the new norm in the workplace. Therefore, it is crucial for organizations to promote operational resilience to manage and mitigate risks for this new work setup.
As you adapt to this new way of working, make sure you consider these benefits to building operational and workforce resilience.
Boost Productivity
Leaders and employees are more productive. When challenges arise, they take proactive measures to identify solutions to problems. They also take initiative because they are confident and have things under control. The hybrid model for working and agile workforce are just some of the emerging trends for the office of the future.
Turn Challenges into Lessons
Resilient workers in hybrid models tend to be more resourceful. They do not back down when challenges arise; instead, they look at these challenges as opportunities to devise new solutions and think of new ways to handle workplace issues.
Increase Job Satisfaction
Promoting resilience among hybrid and remote employees improves their overall employee experience. They feel more satisfied with their job because they know they succeed with their designated roles and there are opportunities for them to grow personally and professionally.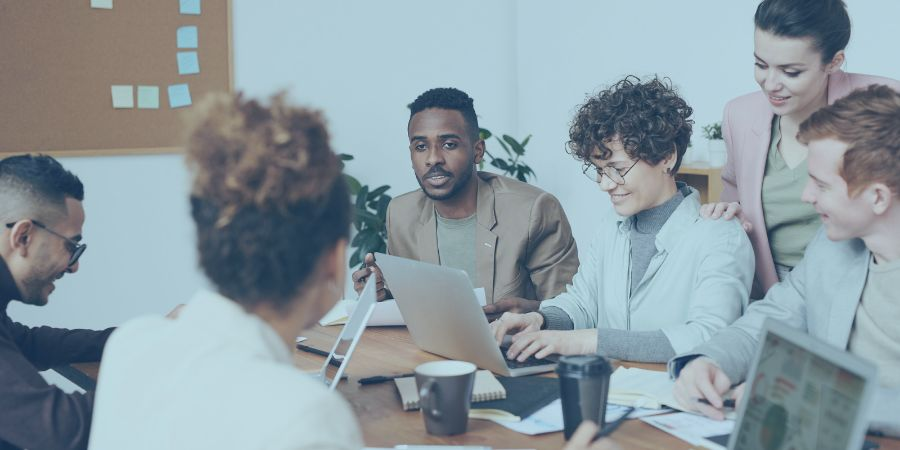 Improve Employee Engagement
Workforce resilience makes employees more engaged. It's because they know they have adequate support from their co-workers and leaders even when they are not working on-site. It results in a more positive work relationship among co-workers as they feel connected with each other. You can plan virtual and team-building activities for your teams to foster in-person connection, especially for employees delivering remote work.
Promote Innovation
Resilient organizations also encourage innovation. They do this by providing support, training, and development for their staff. Therefore, employees are not scared to commit mistakes. It fosters an environment that promotes sharing of ideas and trying new things.
Workplace Strategies to Maintain Operational Resilience in a Hybrid Work Model
The success of building resilience for employees depends on two things: having adaptable people on your team and technology. It's important that you address these two factors in a hybrid work model to succeed in promoting operational resilience and be better positioned to manage future crises and new challenges, as well as to embrace change.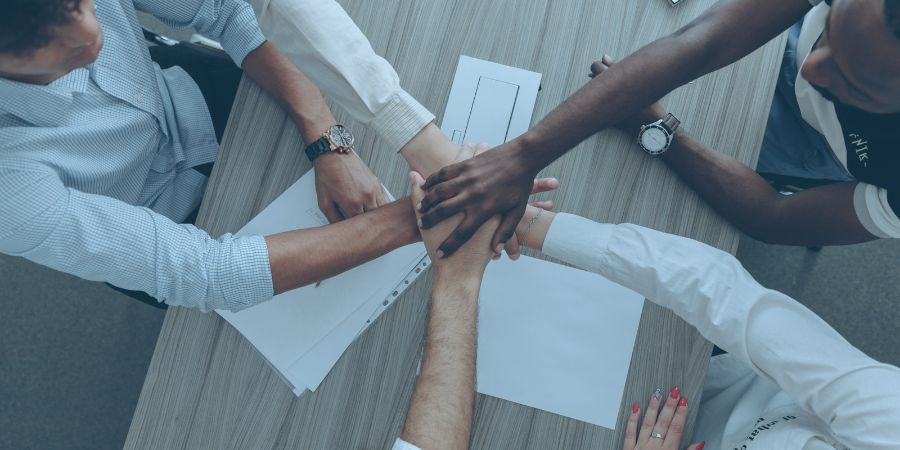 Promote Mental Health and Employee Well-Being
Employee burnout and stress were among the top health concerns that arose with the proliferation of hybrid working models. Therefore, organizations need to invest in the health and well-being of their employees by providing health and wellness solutions. A few ideas to achieve that include fitness reimbursements, paid time off, frequent and longer breaks, and more. You can solicit ideas from your employees so you can understand and address their needs directly.
Prioritize Flexibility
Flexibility is one of the critical attributes of hybrid work. Therefore, you can give your employees the freedom to choose their work schedule that would best facilitate work-life balance.
Promote Resilient Leaders
Leaders are what your employees look up to in the workplace. You must hire or designate leaders who possess resilient characteristics so that your employees can emulate them. These leaders can also serve as an example of your company culture in your aim to build a resilient workforce.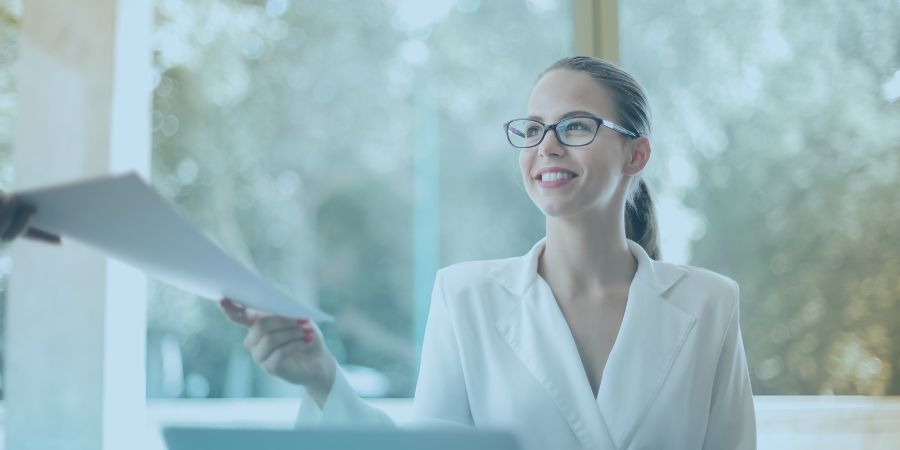 Resilience Training and Development
Employee training and development is a vital tool that you can use to promote resilience in your employees and leaders. Choose activities specifically targeted to promote necessary skills for a higher resilience level.
Encourage Skills in Your Employees to Adapt
Resilience training is part of the measures to promote skills in your employees that enable them to adapt to any situations or crises at work. Make sure they are able to handle any issues on their own so they are better informed about what to do when disruptions happen.
Business Continuity Planning
A business continuity plan is a must-have if you want to promote resilience in your organization. The goal is to identify potential risks and the level of impact they have on your company's ability to continue its operations and critical business functions. Come up with various solutions to ensure business continuity and showcase resilience to your customers, business partners, and stakeholders.
How Do You Measure Operational Resilience in Hybrid & Remote Work Settings?
As you work towards promoting workforce resilience, organizations must identify key metrics that enable you to determine if you're successful or not. Resilience in the workplace is evidenced by employee confidence and control of workplace situations. HR leaders can measure resilience by asking employees to fill out surveys and a workplace stress management test. You should carefully choose the questions in the survey to draw out thoughts from your employees on how to handle various workplace situations.
In addition, leaders should also investigate global workforce patterns and learn from other organizations on how they improve workplace resilience, especially for employees doing remote work. Take time to assess each of these strategies (and the ones recommended above) to see what is the best fit for the unique operational risks and needs of your organization.
A business continuity tool and planning are essential to hedge against the risks in hybrid work models. It's important to get all your employees – from the top to the bottom positions – involved and trained to match your business continuity planning to be prepared for any operational risk that threatens your ability to stay resilient.
C2 Meridian is a web-based tool designed to help you with the day-to-day management of your business continuity plan. Learn more about our BCMS today and find out it can benefit your organization.