The Importance of Effective Communication
Effective communication is paramount in the UK public sector. Organisations within the civil service and the public sector are responsible for maintaining public trust, respect, and confidence, which can be challenging during crises. Unlike in the private sector, organisations in the public sector must address public concerns. Hence, there are higher expectations for civil service regarding accountability, empathy, and crisis when communicating in a crisis.
Your ability to provide accurate and timely information is crucial, whether in the local government or other aspects of society. Effective communication is also critical in aligning your priorities and efforts with stakeholders, community organisations, and the media. You must have a unified response in the face of a crisis.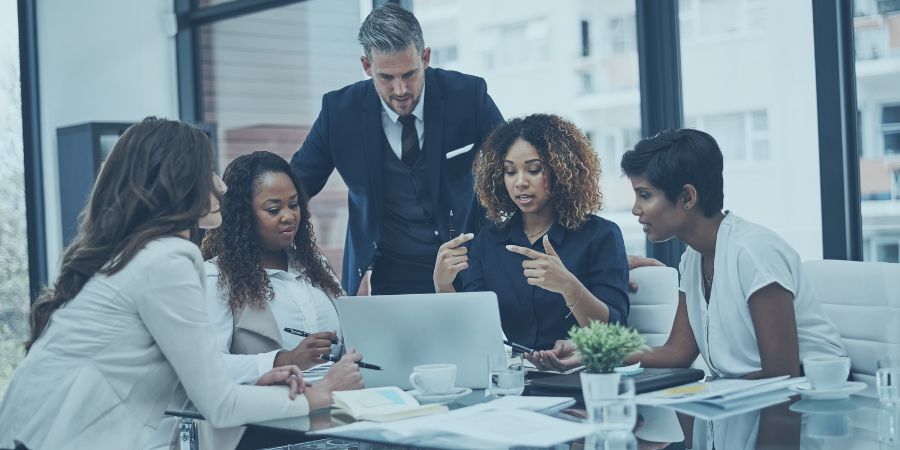 Types of Crisis Faced by the Public Sector
Organisations belonging to governments or the public sector face various challenges. Your ability to identify and build a communications plan for such challenges is critical so you can balance your approach between dealing with the problem now to ensure minimal damage and other costs while ensuring you can retain public trust.
Below are examples of the most common crises you must know and some ideas for communicating them to clients, employees, and the public.
Natural Disasters
Natural disasters are a common threat to any organisation, whether in the public, civil service or private sector. No one is immune from natural disasters; the worst part is that you cannot always predict when they will happen. Therefore, proper planning is essential when communicating in a crisis to ensure you can respond immediately and control the potential damage of such a crisis.
Some of the most common natural disasters in the UK include flooding, heat waves, and severe storms. Develop a solid communication plan for each significant natural disaster so your team is aware of how to respond to each disruption and how to inform the public of the measures you're taking to control its impact on society.
Health Emergencies
A crisis in the public health domain requires immediate attention from the companies involved in this sector. The recent pandemic is the best example of managing and communicating in a crisis requiring urgency.
When public health is under threat, public bodies must communicate timely, accurately, and effectively to ease public concern. It also requires coordinating numerous agencies, which is the case in the recent pandemic. It's not just the health sector involved in addressing and communicating the crisis to the public; several other agencies were involved.
Terrorism
Terrorism is one of the most severe forms of crisis that the public sector could face. This type of threat requires immediate crisis communication to ensure public safety. In the face of terrorist threats, communication also plays a crucial role in assuring and updating the public about the situation as it unfolds. You can inform the public about basic safety instructions and address their safety concerns with an effective communications plan.
Environmental Crisis
Entities in the public sector must also learn about communicating in a crisis that involves environmental disasters, such as wildfires, oil spills, water pollution, climate change, and toxic leaks. Like terrorism, this one requires immediate action as it could endanger the lives and safety of the public.
Developing a solid plan and communication strategy entails informing the public about the immediate response and the long-term action plan in response to the crisis.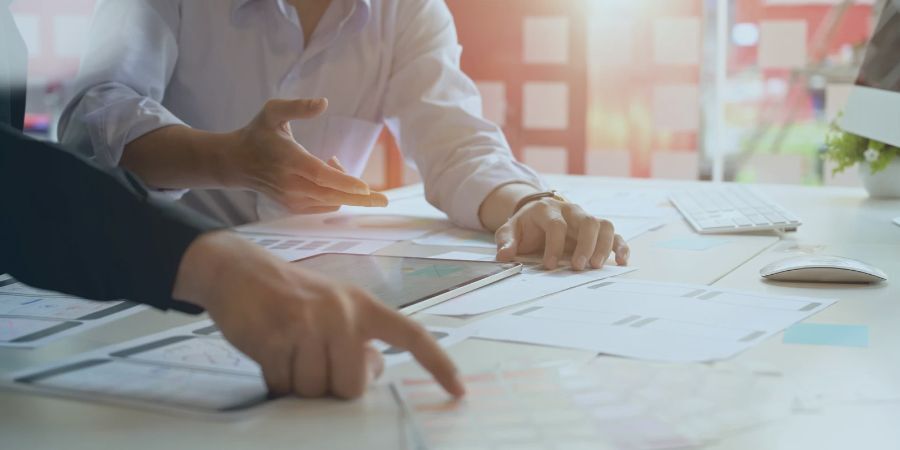 Economic Crisis
Aside from the public sector, the financial industry is most affected by economic crises, such as financial recession, budgetary constraints, and other financial instability.
Communication concerning the economic crisis requires explaining measures to restore financial stability. The strategy must also provide insights into the steps taken to address other challenges to ensure essential financial and economic, and public services continuity.
Civil Unrest
When there are social protests, movements, and other forms of civil unrest, those belonging to the affected sector must maintain open communication with the public and involved parties. You must provide insights and guidance into how you deal with these protests and what resolution the public can expect.
Leadership Crisis
Leaders in the public sector play a vital role in maintaining public trust and confidence. Therefore, any leadership crisis, particularly in the local government, could quickly erode public trust, mainly from corruption or misconduct. Transparent communication and one that includes accountability is the essential step in managing such crisis. There should also be clear communication on the corrective actions that will be implemented.
10-Step Strategy for Public Services to Communicate With the Public During a Crisis
Communicating in a crisis involves these 10 steps that will allow your organisation to restore trust and address public concerns.
Step 1. Establish a Communication Strategy Team
Build a team of responders, emergency planning officers, and communications professionals to form a team responsible for communicating the crisis to the public. Tapping professionals from different fields and backgrounds ensure you have explored every possible solution and taken the most recommended approach.
All decisions should be logged to provide accountability to the communications planning team. It also ensures that the correct processes are undertaken to arrive at a decision.
Step 2. Conduct a Community Risk Assessment
Analyse the geographical and local context of the crisis. What is the geographical profile of the affected area? And what hazards should you plan for? Ensure you thoroughly understand the infrastructure and other capabilities to respond to a crisis.
Asking questions allows you to develop the most suitable response plan and the timescale for the response based on the risk level. It will also help the communications team assess priorities in the response and control measures.
Step 3. Choose a Leader
Designate a leader within your crisis communications team to ensure a seamless and smooth delivery of messages and services to the public.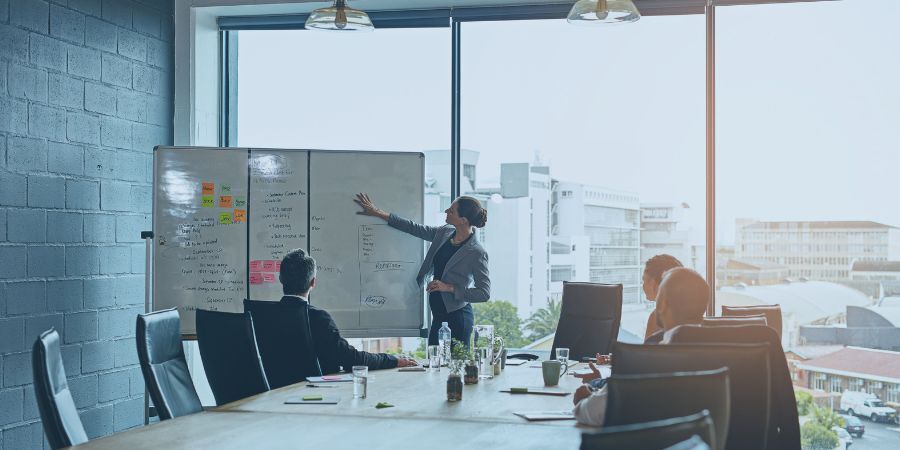 Step 4. Assess the Current Capabilities and Limitations
The team must first gain insight into the existing capabilities and limitations to develop an effective communications strategy and deliver an adequate warning to the public. This information will inform your decision on further addressing risks and identifying the best way to address the public, especially the most vulnerable groups.
Step 5. Identify Your Target Audience
Identify the target audience you have determined is at the highest level of risk based on feedback from the community risk register. Prioritise them when delivering messages and issuing warnings to ensure timely communication and make appropriate recommendations to mitigate risks.
Step 6. Consult with the Public
The best way to communicate with the public is to get a pulse of their needs. The goal of gathering information is to identify and fill any gaps in your strategy and ensure that the public is engaged and informed at this crucial moment.
Use this opportunity to assess public understanding of warning signals and basic forms of communication. It's not enough that you have a serious message and communication strategy to inform the public if the latter does not understand how to read those signals.
Step 7. Set Your Standard for Public Communication
Use the information you have gathered to set a standard. Address resilience issues using the recommendations of your insights and analysis. It's also vital to offer a multi-layered approach and keep it adaptable. That way, it would be easy to enhance them for the future.
Step 8. Implement Comprehensive Training
Adequate training is vital to ensure your team of employees responsible for crisis communications has the skills and knowledge they need to perform their responsibilities. In addition, spend time testing your current systems to explore other options and improvements if the original plan doesn't work out.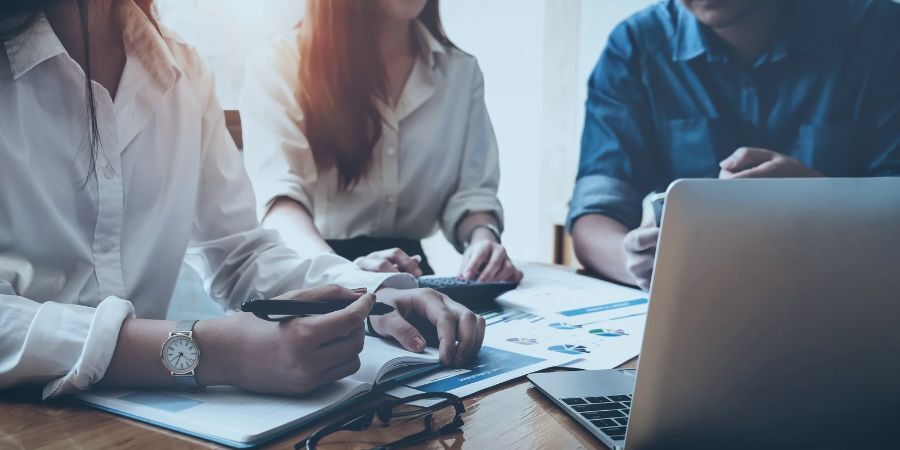 Step 9. Regularly Educate and Build Awareness
Design a plan to educate and build awareness of the communication plans and disaster response strategies to keep your team's knowledge and skills updated. Ideally, you must schedule education and training annually and should focus on specific risks and locations.
Step 10. Measure and Review
The final step is to measure the effectiveness of your implemented measures. Based on the analysis of the results, you can review and make improvements to the control measures for the future. The review should involve internal and community measures for it to be effective.
Also read: Crisis Communication Best Practices
In Summary
Effective communication during crises is essential for the public sector to maintain public trust and confidence. It requires a strategic approach, involving careful planning, coordination, and targeted messaging. Understanding the various types of crises and their unique challenges is crucial for developing an effective communication strategy.
Organisations must also prioritise transparency, accountability, and timely information dissemination to address public concerns and ensure public safety. Regular evaluation and improvement of communication measures are necessary to enhance future crisis responses. By following these principles, the public sector can build resilience and navigate through crises while fostering public trust.
C2 Meridian BCMS provides a centralised platform for business continuity planning and management. The system comes with in-built Incident Management / Emergency Notification capability including communication methods such as: Email, One & Two-way SMS, Text-to-Voice Messaging, Call Conferencing and Live Real-Time Bulletin Boards ensuring you can communicate with your staff effectively in the event of an incident or crisis. Book a demo today!